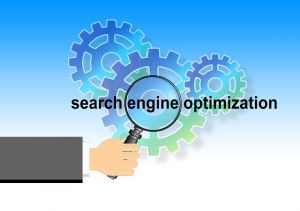 internet marketing los angeles" />
Are you looking for expert internet marketing in Los Angeles? If so, you have come to the right place. Net Success USA is an Internet marketing firm that specializes in search engine optimization and search engine marketing. Put simply; our specialty is helping people get their pages found on Google. Why should this matter to you? Being found in the search engines for targeted keywords means more leads, more conversions, and more sales. Further, being found in the search engines also helps you to position yourself as an authority in your niche and to give you a competitive advantage as well.
Of course, search engine marketing is only one aspect of Internet marketing. There is also email marketing, social media marketing, and all sorts of marketing categories that fall under the "Internet marketing" umbrella. There are plenty of Internet marketing companies in Los Angeles that offer a buffet of Internet marketing services. These companies are like the jacks of all trades, aces of none. At Net Success USA, we specialize in getting people found in the search engines.
What You'll Get from Net Success USA
When you choose Net Success USA for Internet marketing in Los Angeles, you'll get keyword content created for you. This allows you to manage your target keywords and edit your existing content for keywords. You'll be able to add or manage content directly from your admin dashboard that you will receive from us.
Net Success USA will also get you ranking in Google maps by placing your business in the proper listings channels, including Google My Business. We'll list your business everywhere! This is incredibly important because the majority of businesses are selling products and services to local audiences.
While it is true that Net Success USA is not a social media marketing firm, we do provide social link listing services. We'll add your social links to all of your social listings using keyword alt text to help your social media profiles rank.
This is Just the Tip of the Iceberg
Additionally, Net Success USA will send some relevant links your way. Links are one of the most important ranking signals to Google. When you choose Net Success USA for Internet marketing Los Angeles, you won't have to join any PBNs or pay for links. We'll take care of all of that for you. All you have to do is monitor your rankings in the SERPs, which our system does for you. At any time, you'll be able to log into your dashboard and view your current standings in Google, Bing, and Yahoo. You'll be able to track your progress and see how much you have moved up in the SERPs.
Contact Net Success USA
Contact us today and get your website enrolled in one of the largest SEO automation platforms on earth. We'll streamline the entire SEO process for you so that you don't have to think about it. Let us take care of your search engine marketing and focus on growing your business.