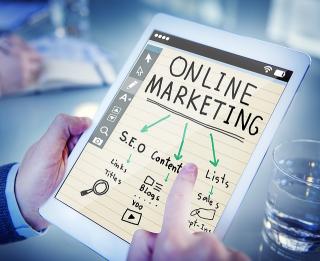 The online market is very dynamic. When companies enter the digital world, the big struggle is for getting traffic. Higher traffic means, of course, greater likelihood of conversion. Defining the winning strategy is not easy, since in the 2.0 world what works today, maybe won't tomorrow.
However, still many Marketing Managers when developing their Ventura website search marketing strategies still think that the best idea is to allocate the entire budget to a single channel. They usually choose to concentrate on SEO, since they believe that is what more billing can bring.
Also, there is an aversion to investing in PPC or Adwords campaigns because "They have to spend money on advertising." However, when you develop an SEO campaign, you do not spend time and money too?
The first myth that you must eliminate is that when you place money on SEO, SEM or PPC your spending. In fact, you'reinvesting. Secondly, as well as your products and services, the important thing is not the cost, but if the channel has a positive ROI.
SEO & PPC Are Not Enemies
SEO and PPC campaigns are very different, but you do not have to see them as opposites, but as allies. When SEO and PPC work together, they complement each other and benefit each other, forming an integral search engine marketing strategy.
There are many ways to combine efforts in SEO and the PPC for a successful search strategy. You can see it in an Inbound Marketing strategy, where both techniques are usually applied. These are the main reasons why it is wise to make a combined plan:
Visibility
The most significant benefit of combining SEO and PPC is greater exposure to organic search results (SERP's). Many companies that perform a combined strategy abandon the PPC when they reach the first place. However, usually, the first three results are Ads. Also, appearing in both places gives the feeling that you dominate the market.
Share Keywords Data
When you carry out both campaigns, there is more information for your analytics. This will give you a better idea of the keywords you are using. Determine which ones have a higher conversion ratio and optimize your website search marketing global campaign.
Use the Best Ads Content to Improve Your SEO
PPC campaigns provide much information. You can see through the analytics which content is attracting the most traffic. Select those that are working, and include those "meta" in your SEO.
Use Search Data on the Site to Improve Ads
The primary objective of the SEM is to find out what Keywords are used by our customers to find a product or service. This will allow you to redirect your campaigns towards the search habits of your niche.
Visibility in Social Media
Social Media is changing radically. Part of the change is the excellent opportunity that segmented ads offer. Sites like Facebook, Twitter, YouTube or LinkedIn can show specific ads for a group of people. Using Facebook profile information, for example, it is possible to segment and display a targeted Ad with a high likelihood of conversion.
Allow Experts to Do Hard Work For You
Net Success USA is the expert company in the development of Ventura website search marketing. We have grown and have placed ourselves at the forefront of the development of SEO, PPC and SEM strategies in the world. Our experts are ready to take your company to the top. Contact Us; our priority is your success.