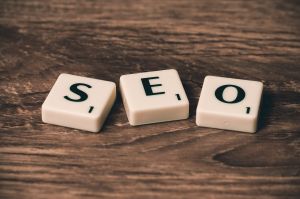 It is important that you choose carefully when it comes to something as important as search engine optimization for your business. Finding the wrong firm to help you out can be a major blow to your budget and your company overall. In order to make the most of it and ensure you are getting the quality results that you need, it is best to find a dependable Los Angeles SEO team that has a great reputation.
Before you sign on the dotted line in a contract with an SEO firm, these are 5 important tips that you can keep in mind:
SEO is not a magical answer. With SEO, the goal is to bring in organic traffic, which is something that is often misunderstood. Anyone who tells you that they have insight on the best way to beat Google's algorithms is essentially lying to you. It is better to look for a Los Angeles SEO team that understands the way that search engines work and knows how important it is to adapt on a regular basis.
Find a firm that can meet your exact goals. The last thing that you want to do is hire any firm that is vague in the manner that they plan on achieving your goals. You should have a team that looks for a clear outline of what you wish to accomplish and then have a solid course of action for meeting, or even exceeding it.
Never trust a search for the best SEO listings. It is often best to go by word of mouth so that you can hear more about the first-hand that other companies have had when using a good SEO team. Many of the best firms offering SEO will have a long list of longtime customers that will be more than happy to provide you with a reference and details on the experience and results that they had.
Select a firm that has metrics that work for you. After you have taken the time to outline your ultimate goals, you can make sure that the company you select has a solid method for getting you started and then chartering your success moving forward. Look into Key Performance Indicators (KPIs) that are metrics that can be applied to different aspects of your business.
Communication is always critical. The last thing that you want is to have an SEO firm that you are unable to communicate with. Good communication is part of building trust, so be sure that you are working with a team that you will have a good working relationship moving forward over the next few years and onward.
If it is time for you to find a good Los Angeles SEO team, we would love to talk with you about what we have to offer at Net Success USA. We are a fast-growing team of SEO professionals ready to help you take your website to the next level. Get in touch with us today to set up a time for a no-risk consultation so that we can go over your needs and goals for getting you the rankings you deserve.
Net Success USA
1.800.736.0081
2945 Townsgate Road #200, Westlake Village, CA 91361