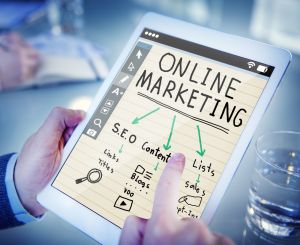 According to Google, more the 78% of people visit websites through search engines. The higher the rank of a website on a search engine, the more visible it will be on the SERPs to an audience. Search engine optimization will make your website to have a better ranking on the search engines such as Google, increase traffic and conversion rate.
In integrating SEO as part of your marketing strategy, you need to create or hire a competent Los Angeles SEO team. No single SEO expert will be a dab hand at all the components of an effective SEO campaign. Therefore you need an SEO team that possesses all the elements of an SEO campaign. Here are six vital parts of a competent Los Angeles SEO team that you should look out for.
SEO Manager/Director
You can liken an SEO director or manager to the captain of a ship. He oversees the tactics and progress of the team members. His focus is to actualize the objective of the campaign and develop strategies to see that it comes to fruition. An SEO manager understands the potentials of the team members, assigns different SEO tasks to each of them according to their SEO expertise. The manager also makes sure that they are efficiently carried out.
Content Creator
Relevant and engaging contents are critical for generating an organic SEO for a website. Your website needs a captivating content that will draw attention and traffic to your site. When building an SEO team, you can hire a content writer. Assign the writer with the task to curate unique and relevant content to improve the search engine optimization of a website.
Designers
Images are vital just as texts are in an SEO campaign. Designers are assigned the role of creating an image that will dovetail with the content of a website to make it more engaging. During an SEO campaign, it is hard to find an SEO expert that has the equal ability for creating contents and designing images. You should hire a designer that will work with the content creator and offer effective SEO services. The photos should be custom made and must go together with the content.
Developers
The user experience of a website is essential for a successful SEO campaign. A great interface is needed for your site to enhance the user experience of an audience. Equally the compatibility of a website with many devices is required to reach across to a broader audience on the SERPs of a search engine and increase traffic. A developer responsibility is to enhance the features and compatibility of a website.
Email and Social Media Marketers
Email and social media marketing are highly essential channels in increasing the traffic generated by a website. Hire Email and social media marketers to help get the word across beyond the search engine and boost return on investment and traffic.
Technical Experts
The technical aspects of an SEO campaign serve as the backbone of this marketing strategy. A technical expert analyzes the structure of all the SEO methods and makes an adjustment when an error is detected. They also have the responsibility to check on the load time optimization, split testing, internal linking optimization, and keyword integration in content.
There you have it! You are sure of having an organized and effective Los Angeles SEO team if you should stick to the standards above. Contact us today at Net Success USA. We have the ideal Los Angeles SEO team that can help get the best out of your digital marketing endeavors.