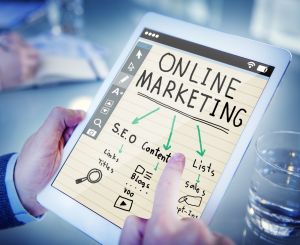 The process of hiring a Westlake Village digital marketing company can be very tough. Generally, several companies are claiming to be gurus in the field and finding out those that are truly good in their craft and those that are not can be a real problem.
In Westlake Village, just like in every other place in Los Angeles, there are too many of these companies, so how do you select from the list of many? Here, we will offer six tips that can help you in your quest to hire the best Digital Marketing Company in Westlake Village.
Find a Company with an Experienced CEO
While young and vibrant minds can do so much, you do not want to be someone's first client. Experience plays a significant role in every aspect of life endeavour, and digital marketing is not an exception. While hiring, look for a company that has a CEO that has some real experience in the field.
Find a Company That Sees the Bigger Picture
Good digital marketing companies do not focus on a single campaign; they instead work with the aim of making your brand better in the long run. While considering who to hire among the companies in your list, go for the ones that are thinking of continuity and ways of building long-term brand value for your business.
Find a Company That Is Versatile
A good digital marketing company is versatile. Never hire a company that is focused on advertising only, they will not give you what you need. Go for companies with different experts that will make your brand known to consumers.
Find a Company That Has a Good Website of Its Own
If a company is unable to position itself well in the digital space, it is doubtful that such company can genuinely help you. While searching for a good digital marketing company, focus on the ones that have great websites of their own.
Find a Company That Has Good Reviews from Their Customers
You need to know what the past clients of the company are saying about them. While you can see some of these on a company's website in the form of testimonials, it is always better to look for genuine reviews in customer-oriented platforms. Work with a company that has happy past customers.
Negotiate With the Company
When you finally settle for a particular digital marketing company, make sure you negotiate a good deal with them. This doesn't mean you should haggle, but negotiate their price, the technique, timing of the project and other relevant details.
There you have it! The above are a couple of useful tips to help you hire the best Westlake Village digital marketing company. There are lots of good digital marketing companies in Westlake Village. Ensure that you hire the one you will feel comfortable working with.
Get in touch with us today at Net Success USA. Our digital marketing services are guaranteed to give your business the online presence and awareness it deserves.