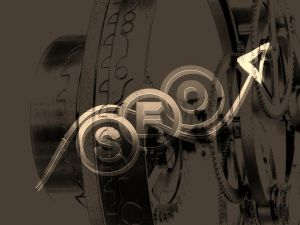 When it comes to SEO companies, there are quite a number of wonderful ones in Calabasas, California. Most of these companies can help entrepreneurs and their companies achieve more in the area of improved digital presence, but how exactly does this affect the fortunes of a business.
For most SEO companies, the primary target is an increase in Crucial SEO-focused performance indicators like organic traffic, keyword rankings, and backlinks. But for businesses, what truly matters is Return on Investment (ROI). Below are a couple of tips to help maximize your ROI with your Calabasas SEO Company.
Establish Why the Business Needs SEO
The first step towards getting a return from an SEO campaign is to establish the reasons why the business needs SEO in the first instance. It is wrong to seek SEO because other businesses are doing it or because another business is getting results from it. A better reason is when you want to take your business to the next level.
Ensure That the Business/Website Is Ready To Take Advantage of SEO
Before investing your resources in SEO, it is critical to ensure that your business or your website is ready to take advantage of the dividends it offers. There is no point generating more traffic if your business is not prepared to take advantage of it and grow revenue.
Choose the Right Calabasas SEO Company
To achieve a reasonable result regarding ROI from an SEO campaign, you need to work with the right SEO Company. You need to consider several factors including experience level and the passion of the team you are going to work with. Ask relevant questions like whether they measure ROI and their overall approach to business improvement.
Project Your ROI
By making some projections, it is easier to ascertain how an ongoing SEO campaign is faring. By making some projections at the initial stage, it is easier for both entrepreneurs and Calabasas SEO companies to be properly guided on the campaign. 
Monitor Your ROI on an Ongoing Basis
When you have committed some resources to an SEO campaign, it is essential to monitor the results of the effort closely. SEO does not work like magic, but it is supposed to yield some tangible result after a given period. Monitor and compare revenue to your projections.
Make Changes When It Becomes Necessary
It is always an exciting experience when your SEO campaign yields a positive result. If, however, there is no Return on your Investment, it is necessary to make changes. SEO may take a little while to start yielding returns, but if it is taking too long and is very short of your projections, you may have to cancel the campaign and look for alternatives.
An SEO campaign with your Calabasas SEO Company should yield Return on Investment. By following the tips given here, you can avoid loss and maximize ROI for your resources and commitment to SEO. Contact us today at Net Success USA to help get the best out of your digital marketing endeavors. An amazing experience awaits you.