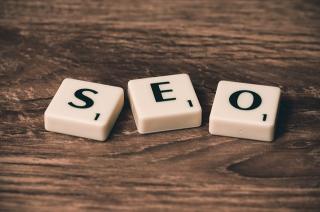 Westlake Village SEO" />In the digital world, the need for Search Engine Optimization is critical for every business. In competitive places like Westlake Village and the rest of California, there is a need for continual optimization and improvement in SEO endeavors. Here, we will quickly consider six essential tips that can be very helpful to improve your Westlake Village SEO endeavors. 
1. Never Joke With Useful and Original Contents
With time, many tend to forget or relegate the importance of useful and engaging contents in SEO and pursue other technical things. The truth is that contents remain king in SEO and you need them on a regular basis. Even when your site is doing well, you need to keep visitors coming as this will boost your SEO effort. Also, stick to the originality rule. Plagiarism will hurt your site too much. 
2. Approach Keywords Strategically
Furthermore, keyword research is often highlighted as an essential aspect of SEO, and this is for the right reason. Without proper use of keywords, an SEO endeavor is bound to be fruitless. Rather than using generic keywords, be more creative and use keyword phrases that are as specific as possible for your business.
3. Never Buy Links
Inbound links can have a significant impact on the ranking of your website so it is understandable that you may be tempted to buy. This, however, is not a good SEO practice and can hurt your site in the long run. Google and other search engines can now detect such irregularities easier, and the penalties can be stiff. Spend your resources on contents rather, and earn the links instead of buying.
4. Optimize Your Site's Load Speed
This is an aspect that some individuals inadvertently forget about or relegate. It is significant in search-engine ranking and will also determine how visitors regard your site. There are tools you can use to check the load time of your site and various elements. You can then optimize images and codes to make for better load speed. You can equally upgrade your web host.
5. Set Up a Good Internal Linking System
Internal linking is one critical area you need to pay attention to in your Westlake village SEO endeavors. Search engines regard the pages you link to most as the most important, so you need to link to your top lead-generating pages, using relevant keywords in the anchor texts.
6. Focus On Local SEO
Unless your business is a global brand or national heavyweight, there is need to think local in your SEO endeavor. This can be enhanced by creating a listing in Google's My Business platform, including local keywords in contents, including local tags on images, and making your site mobile friendly.
A good Westlake Village SEO endeavor doesn't have to be so expensive. With the right approach, a lot can be achieved. The helpful tips above can be the cornerstone for improved results in your digital marketing effort.
Get in touch with us today at Net Success USA. Our digital marketing services are guaranteed to help get the best out of your Westlake Village SEO endeavors.