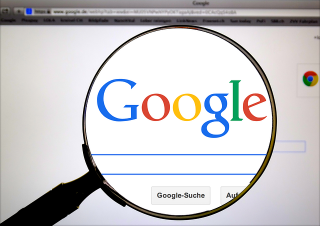 Are you looking for a Los Angeles Internet marketing company to help you gain more traffic, more leads, and more conversions? If so, you have come to the right place. Net Success USA is the premier Internet advertising company in LA. We specialize in search engine marketing and other forms of digital marketing/advertising. We also offer free consultations for people who are interested in our services. Just send us a message if you would like to learn more about what we do, or keep reading on our website for more information.
Pay to Play is the Way Today
Let's face it; when it comes to making money online, we now live in a pay to play world. 5, 10, or even 15 years ago was the Golden Age of Internet marketing. It was much easier back then to make money online, regardless of what niche or industry you were in. Today, there is much, much more content and competition on the Internet. Pretty much every niche is saturated and, therefore, competitive. That is why paid ads are needed - they can give you the advantage you need to succeed.
Getting Started with Internet Ads
Net Success USA can help you get started with your Internet advertising campaign as soon as you are ready. With a pre-defined customized advertising strategy, we can help you get the most out of your Internet advertising campaign. We'll research your company, your competition, and your target audience, among other factors, to determine the best course of action for you. Next, we'll put that plan into action, utilizing our top-notch copywriters, graphic designers, and other expert content creators to put together beautiful advertisements for you.
Net Success USA will customize each ad according to the target audience we are going after. Highly personalized ads tend to perform better. Net Success USA can handle your Internet advertising needs for Google, Bing, and Yahoo. Be sure to ask us about YouTube, Amazon, and Facebook paid ads as well.
Why Outsource Your Internet Advertising to Net Success USA?
There are several reasons why outsourcing your Internet advertising makes sense. First, you get to rely on our expertise. This is important because, even if you are marketing savvy, Internet ad creation and placement requires a lot of knowledge and experience to be successful. When you do it all yourself, there is no guarantee that your ads are going to be successful. When you hire Net Success USA, you have the guarantee of a renowned Los Angeles Internet marketing company that puts its money where its mouth is.
The fact is; Internet marketing is a bit of a science and an art form. More importantly, Internet advertising is an extremely time-consuming endeavor. There is a good chance that, even if you were an Internet advertising ace, you wouldn't have the time to do it all yourself. To plan, implement, and manage an ad campaign takes a lot of time. Let us do it all for you. Contact Net Success USA today for reliable Internet advertising in Los Angeles.