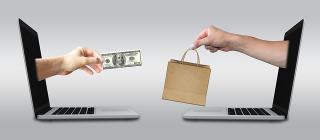 internet marketing los angeles" />
Internet marketing in Los Angeles is sometimes made to seem more complicated than what it really is. In actuality; Internet marketing is very simple and straight-forward. The reason why it's often convoluted is that:
1. People don't understand Internet marketing, so they can't explain it plainly or
2. Marketers purposely make Internet marketing seem more complicated than what it really is so you pay for their services.
At Net Success USA, we like to keep things simple. As the saying goes, "There's beauty in simplicity." The key for individuals who want to benefit from Internet marketing in Los Angeles is to hire the right Internet marketing agency. If you want to partner with a results-oriented Internet marketing agency that puts its money where it's mouth is, then accept no substitutes for Net Success USA!
Net Success USA Provides Custom Internet Marketing Services in Los Angeles
Net Success USA is a top-rated Internet Marketing agency in LA for many reasons. One of the ways that we've been able to achieve above-average success for our clients over the years is by customizing each and every client's marketing campaign according to their unique needs and goals. This is very different than the standard one-size-fits-all marketing strategy that most marketing agencies use.
We'll take the time to learn about your business, your niche, your industry, and target market/audience. We'll evaluate the current state of your business and put together a comprehensive plan for you to sign off on. This might include website marketing, content marketing, social media marketing, and other means of digital marketing that can help propel your business forward with new customer acquisition and greater annual revenue.
Internet Marketing Starts and Ends with the Basics
Net Success USA an Internet marketing firm in Los Angeles that practices advanced marketing tactics. Still, we are a fundamentals-first marketing company, meaning that we pay attention to the basics first. The basics are the foundation of a successful advanced Internet marketing campaign. The basics include having a website design that's professional and respectable and having stellar content that provides real value to your marketplace. Without the basics, there's no sense in starting an advanced Internet marketing campaign.
Think about it; what sense would it make to invest thousands of dollars in your digital marketing campaign to drive new leads to your website or ecommerce store just for your new leads to leave as fast as they arrived. Let's illustrate it the following way.
Why the Fundamentals of Internet Marketing are So Important
Let's say you own a pizza shop in Los Angeles. Your physical location isn't the best, so you don't get a lot of foot traffic to your store. You quickly realize that if you're going to stay in business for long, you're going to need to be found online. You put together a big marketing campaign, but all of your new leads are turned off by the state of your restaurant. Shouldn't you clean up your restaurant before you start marketing for new customers? The same applies to Internet marketing. Let's get your website and web presence up to par before we start bringing people to your business through marketing, then, you'll have the best chance of converting them to paying customers.