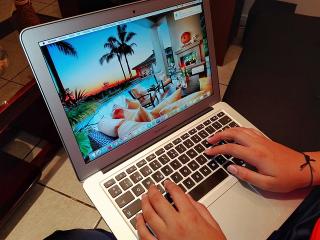 Are you looking for an Internet advertising company that can help you reach new demographics and increase your bottom line? Of course you are! Who wouldn't be interested in something that could help them earn hundreds, or even thousands of additional dollars more each month!? The problem that a lot of our clients run into is that they don't have money for advertising. This is especially true of clients who are owners of new startups.
If you have extremely limited working capital, but you want to advertise for your business to gain more customers, Net Success USA understands your plight. No one can spend money that they don't have. At the same time, refining your view of advertising could help. Rather than viewing advertising as another one of many business expenses, think of advertising as an investment. If you choose the right Internet advertising company, you will see a return on your investment! How can we promise that?
Why Make Net Success USA Your Internet Advertising Company?
Net Success USA is not your ordinary Internet advertising company. We work with all of our clients to make sure that their funnel is fully developed and optimized before we begin advertising for them. When you engage in advertising, everything has to be just right, starting with your presentation. This is why Net Success USA works exclusively with some of the best content creators, photographers, video producers, and graphic designers in California. We create flawless professional-grade advertisements for all of our clients every time!
Net Success USA Covers the Basics
Beginning with the basics, Net Success USA understands that an advertisement usually brings the ad viewer to another location. That location is usually a website's landing page, a product page, or even a brick and mortar store location. For most Internet ads, when the ad is clicked on, it will drive the ad viewer back somewhere on the client's website. That is why it is crucial that our clients' websites are well-designed and ready to convert any new leads that come from their Internet advertising campaigns.
Other Internet advertising companies will not tell you this because they don't care about your long-term success. They care more about short-term gains. They will gladly take your money and do whatever you tell them to do. The fact is; most clients are not professional advertisers. Therefore, they are not qualified to decide how an ad campaign should be implemented. What good would it do to create premium ads that drive new leads back to a poorly designed website that looks unprofessional, outdated, and is full of errors? The point is, when you make Net Success USA your Internet advertising company, we will cover all of our bases, making sure your ad campaign is a net success!
Contact Us
If you are ready to start an Internet advertising campaign, and you would like an expert to help you, contact Net Success USA to discuss your options.