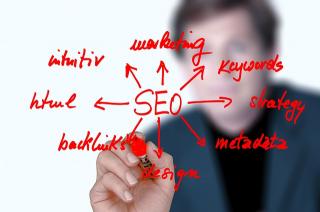 los angeles marketing company" />
Do you need the services of a trusted Los Angeles marketing company? If so, look no further. Net Success USA is a renowned digital marketing firm in So Cal. We help people like you to accomplish their marketing goals online. No matter what niche you are in, we can connect you to the audience you want to target. If you are not sure which audience you should target, our digital marketing experts can help you identify your ideal demographics.
Once you have figured out your target audience, we can then begin to conduct competition research, market research, and begin to put together a marketing plan that will work for you and accommodate your budget. Knowing who your target audience is will be half of the battle! Once we have identified your audience, we can then begin to tailor our message and craft our advertisements accordingly.
The Importance of Marketing and Advertising in Los Angeles
If you are not sure what the difference between marketing and advertising is, think of it this way: Marketing is research, and advertising is delivering your message. With marketing, we can identify who we are going to reach. We can determine the best people to reach based on a number of important factors, such as the nature of your business, your niche, your industry, your location, etc. Then, we can determine whether text-based, image-based, or video-based content would be best suited for your intended audience.
When it comes to crafting your message for your target audience, we want to do so in a way that speaks directly to each individual. This is where good marketing pays off! To be sure; advertising is just one part of marketing, but creating successful ad copy and ad content is a work of art. Also, the placement and delivery of your ads is something that merits the utmost consideration.
What Kind of Marketing is Best for Los Angeles Businesses?
Net Success USA offers a number of premium marketing services at affordable prices for local LA businesses. For example, Net Success USA can handle your online ad campaigns, SEO, SEM, email marketing, social media marketing, web design, reputation management, and other digital marketing services. Depending on your needs and goals, as well as other factors, Net Success USA will help you determine which kind of digital marketing you want to invest in.
Each business is different, and not every business in Los Angeles will utilize the same form of digital marketing. If you would like to find out which kind of digital marketing might be best for your business, contact Net Success USA and ask for a free consultation. For Los Angeles digital marketing services, you'd be hard-pressed to find a better bang for your marketing buck!