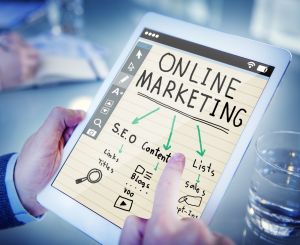 Employ the services of the best Los Angeles SEO team at a price that might blow your mind! Indeed, Net Success USA is where affordable SEO services and guaranteed fast results collide. Every day, Net Success USA manages hundreds of inbound and outbound links and thousands of top ten ranked client keywords. We will get you the results we promise, or you can have your money back. That's right! Net Success USA offers a 100% client satisfaction guarantee!
What's the Difference Between Having an SEO Professional and an SEO Team?
Obviously, it's better to have a full-fledged team behind your SEO campaign than to have a single person doing everything for you. SEO for one website is a full-time job with overtime, more than a busy person can handle by themselves. SEO has many, many facets, as it takes a lot to rank in the top ten on Google for any given keyword. If you have a singular SEO professional planning, implementing, and managing your SEO campaign, they will be inundated, especially if they are taking on multiple projects at once. Unfortunately, the quality of the services they render may slip.
With Net Success USA, you get a bonafide Los Angeles SEO team for the price of a single SEO expert. We assign teams to all of our projects rather than individuals, which is one of the key differences between Net Success USA and other Los Angeles SEO agencies.
What's the Benefit of Having an SEO Team?
A team means more talent - more individuals with more specialties. This means that one team member can cover for another team member's potential weaknesses, giving the client the best bang for their buck. For example, perhaps one team member is extraordinarily good at keyword research and organizing PPC campaigns, but he or she can't write very well. Perhaps this team member is not a native English-speaking person whom you probably wouldn't want writing your SEO content anyway.
Conversely, another team member is second-to-none at content writing, but they don't know how to find keywords as well as another team member who does a really superb job at it. Can you now see the benefit of having an SEO team on your side versus a singular SEO professional who does it all by themselves?
Save Money and Get Better Results
With Net Success USA, you get more for less! Not only do you get a full-fledged Los Angeles SEO team for the price of a single SEO vendor, but you also get more results, which is what it's really all about! This means a better return on your SEO investment. In fact, Net Success USA is so confident that we can get the results we promise, that we'll give you your money back if we don't!
Contact us today, and make your SEO campaign a net success on every level. We look forward to making your acquaintance. We provide free SEO audits and consultations to determine if our services are right for you.