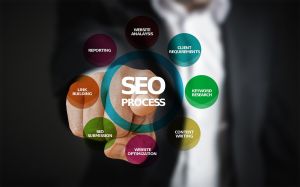 seo company los angeles" />
SEO is still singlehandedly the number one way to get found online. However, SEO, as simple as it is in theory, is a full-time job in and of itself. That's why even business owners, marketing departments, and decision-makers who are fluent in SEO themselves will still hire an SEO company in Los Angeles like Net Success USA. If you're not fluent in SEO, then hiring an SEO firm like Net Success USA is the only sensible thing to do because there is a steep learning curve with SEO. Plus, search engine algorithms are always changing and updating, so the target is always moving.
Net Success USA stays up to speed with the search engine changes, using white hat SEO techniques to help our clients get ranked and stay ranked. We use evergreen SEO strategies that won't be affected by search engine algorithm updates. Rather than manipulating the search engines for fast rankings, we give the search engines what they want for long-lasting results.
Net Success USA is a White Hat SEO Company in Los Angeles
White hat SEO is the only form of SEO that we use. We also use white hat link partnering strategies as well, as Net Success USA is part of a vast network of websites and businesses that share relevant links. This is important since links are a huge ranking signal to Google. Still, we don't want you to spend your time and money trying to build links. Let us take care of the links as part of your SEO package.
What's the Most Important Part of SEO?
Links, domain authority, and quality content are the three most important ranking factors for Google, with quality content being the most important! We encourage our SEO clients to focus on content creation first and foremost. If you create stellar content that is better than any other content for the keywords you're targeting, you will gain domain authority naturally in about eight months. Your job is to answer the keyword query better than any other content does. Once Google starts to trust your content, you will begin to gain domain authority, and you can begin targetting moderately-difficult keywords.
It is important to note that good SEO lives and dies with keywords. If you don't get anything else right, you should get your keywords right! Without the right keywords, your SEO campaign will be a big waste of money. Why? First, you need to know that there are enough active monthly searches for your keyword phrases. Second, you need to know that your keywords aren't too competitive to rank for. Third, you need to make sure you select buyer keywords and not information keywords.
How to Structure a Website for SEO
Also important to SEO is the structure of your site. Siloed sites take time to build, but they perform best in the search engines by far! We recommend that you aim to build a website that has at least four silos with 25 - 35 articles per silo. Of those 25 - 35 articles, 20 - 30 of them should have buyer keywords in the H1 tags.