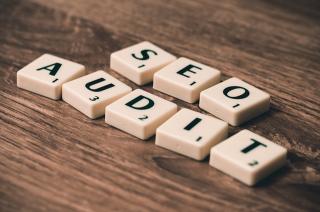 seo company los angeles" /> 
Net Success USA is a results-oriented SEO company in Los Angeles. You may consider Net Success USA as a breath of fresh air if you are tired of working with seedy SEOs and digital marketers. Net Success USA is the real deal, and that is why we have quickly become the leading Los Angeles SEO company. People know that they can trust us to shoot straight, be honest, and deliver what we promise. Contact Net Success USA today for a no-cost, no-obligation consultation.
Get Your Free SEO Audit and Consultation
During your free consultation, a Los Angeles SEO expert will listen to your needs and goals concerning SEO. We'll evaluate your current website (if you have one) and ask some questions to get a sense of who you are, what you do, and what your time frames are, as well as where you stand with SEO right now. In turn, our SEO expert will provide his or her professional feedback and input, and we'll let you know whether Net Success USA is the right Los Angeles SEO company for you. If we aren't 100% sure that we can achieve what you wish to achieve, we won't accept your business!
What's the Most Important Part of SEO?
Keywords are what can make or break your SEO more than any other aspect of SEO. Finding the right keywords and using them properly within your text-based content is essential to your success. When choosing an SEO company in Los Angeles, you need a firm that understands the critical role that keywords play, and you need an SEO company that knows how to find and select the right keywords. Why are keywords so important?
The Importance of Choosing the Best Keywords
The kinds of keywords that you select will directly affect how much revenue you generate from your business online. It is important to choose the right keywords unless you are okay with being an information provider. If you want keywords that convert to sales, then you need an experienced SEO company in Los Angeles. You need an SEO company like Net Success USA!
Case in Point
Let's say you are an affiliate marketer providing affiliate links for flat-screen TVs. It might seem logical to target keywords like 'Flat Screen TVs,' 'Plasma Tv,' 'LED TV,' 'Large Flatscreen TV,' etc. The problem is that these are not the kinds of keywords that people are searching for when they are ready to make a purchase. These are the kinds of keywords that people search for when they are trying to learn which products are out there. You want keywords like 'Buy 32 Inch Flatscreen,' TCL 48S3750 Roku,' and ' Sony KDL32R300C. These latter keywords are the kinds of keywords that people search for when they are ready to make a purchase, and they are usually much easier to rank for.
Contact Us
Give us a call or send us a message for a free consultation, SEO audit, and proposal. You'll be glad that you chose the best SEO company in Los Angeles.