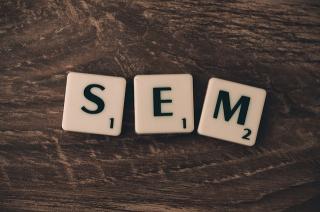 los angeles search marketing" /> 
Net Success USA is a Los Angeles search marketing agency helping Californian's websites get found online. Search engine marketing is one of the most powerful digital marketing mediums today. Other marketing mediums, such as email marketing, social media marketing, etc., are rarely successful when used by themselves. When these marketing mediums are used in conjunction search marketing, tremendous results can be obtained. Conversely, search marketing alone, without the use of any other digital marketing mediums, can still be highly effective.
What is Search Marketing
Search marketing, or search engine marketing (SEM), involves primarily two things; paid search engine advertisements and search engine optimization (SEO). Either one by itself can yield powerful results, but when used together, SEM is an unstoppable force. If you want to get your products, services, and or message to interested folks, SEM is second-to-none. If you want to expand your brand, broaden your customer base, and increase your revenue, SEM is the way to go. For this reason, even if you can't afford any other digital marketing services, SEM is arguably the best option for you.
Make Sure You Give Your Audience Excellent Content
SEM is for website owners who take the time to create excellent content for their site's viewers or outsource their content creation to expert content creators. If you have a bad website, poor content, broken links, etc., your SEM efforts won't help. Your new visitors will quickly become one-time visitors, and your SEM endeavors will have been in vain. If you need a website facelift, Net Success USA can help with that too.
SEO
Search engine optimization is a cost-effective way to get you the visibility you want. By targeting specific search queries used by search engine users, you can position your website at the top of the first page of the search engine results pages (SERPs) for any given query. For example, if you are a painter, you might want your website to rank for keywords like, "Best painter in Los Angeles," "Professional painter in Los Angeles," or Painting company in Los Angeles." With SEO, when people perform search queries using these keywords, your website will be one of the first results displayed for it.
Paid Advertisements
Paid advertisements are called pay-per-click (PPC) on Google's search engine and Bing Ads on Bing's search engine. As with SEO, by targeting profitable keywords commonly searched by search engine users, search engine advertisements appear either at the top or the bottom of the first page of the SERPs. You are only charged when someone clicks on your ad. Since the person finding your ad is likely already searching for something similar to what you offer, there is a much higher chance of conversion when they click on your link.
Conclusion
When used together; SEO, PPC, and Bing ads can boost your website to the top and keep it there for the long-run. Whether you need consulting or assistance with SEM, Net Success USA is the Los Angeles search marketing firm you can rely on for the best results.