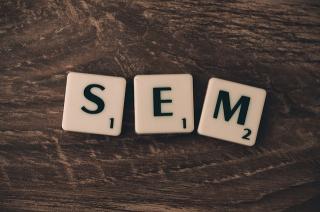 los angeles search marketing" />Essential Los Angeles search marketing strategies have changed immensely because of the current unprecedented times. Popular search marketing strategies in the past will likely produce lower quality results as digital trends evolve.
Search engine optimization and marketing techniques continue to transform as search engines utilize artificial intelligence technology to improve the general web experience. The fundamental tools of search marketing haven't changed, but the methodologies drastically transitioned.
Artificial intelligence software is making a massive impact on the search engine marketing and optimization community. Web marketers have taken the same SEO elements but created new ways to use them. Informational content that considers the user's search intent appeals to AI technology, which improves a brand's rankings.
AI and machine learning have taken the most crucial search engine marketing components to create a better web user experience. The ranking system of search engines caters to the intent and goals of internet users.
Best Search Marketing Tips for the Current Year
This year has been full of ups and downs, as well as unexpected events no one could have seen coming. The best search marketing tips can help brands kick start their success in the coming year.
Personalized marketing messages with educated information can enhance the digital authorize and creditability of your website. Augmentation remains significant in today's search marketing techniques, but many digital marketing agencies have found better quality results using personalized tools.
Creating a flow of engaging content relevant to your niche presents new challenges for small businesses and newly launched brands. Small revisions, updates, and quality alterations can boost your page's rankings to jump instantly. While search engines love new data, updating existing content can make a world of difference in your site's organic traffic flow. Even minimal revisions in your website's content can trigger higher rankings on results pages.
Expand Opportunities to Engage with Clients
Engaging with your core audience has become easier than ever because of social media platforms. Search engine marketing, combined with new social media campaigns, can expand the opportunities you have to engage with your target consumers. The lines between social media and content marketing tend to blur when developing search marketing strategies that provide real results.
Video marketing platforms can prove to be an essential tool to expand your brand's online visibility and reputation. Search marketing can effectively enhance the way your brand is seen online and who sees your brand.
New business and established enterprises are both encouraged to prioritize local SEO strategies. Managing your online presence with local service ads and listings can save your brand valuable resources.
The Influence of Visual Elements in Search Marketing
Using visual elements in search marketing can showcase your brand's best features and set it apart from your competition. The creative aspects of your search marketing techniques play a vital role in determining your level of success.
Search engine optimization and search marketing combine so well that it can be challenging to see where one ends and the other begins. Brands will need both optimization and marketing campaigns personalized to suit the goals for growth.