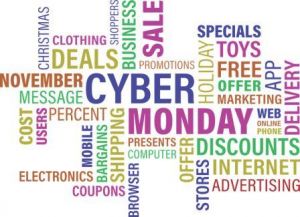 Outsourcing Internet advertising is a wise decision. This will allow you to get more professional campaigns for the growth of your conversions. Also, you avoid the use of internal resources of the organization (staff, time) that you will be able to use for your core business.
Internet advertising companies and freelancers put at your disposal their vast accumulated experience. They are specialists and have handled a large number of accounts and campaigns. Their know-how is hard to match. However, is it better to hire a freelancer or a company?
In principle, it seems that the service of a freelancer is something more personalized, and you will be able to obtain better results. Besides, it's only one person, so the cost should be lower. However, it is essential that you consider some key aspects, so that you see the significant advantages offered by hiring an agency.
Variety of Services
Freelance professionals usually end up specializing in a specific area. Even though they know many areas of advertising, it is difficult for them to master them all. When persons define themselves as "Full Stack Freelancer" you have to be careful.
In the case of a top digital advertising agency such as Net Success USA, there is a multidisciplinary team of professionals, each specialized in their area. As a result, the solution offered is complete, and with the highest level of performance.
Quality
All advertising campaigns start in the same place: in your mind. The idea is that all advertising fulfills two conditions: that it is what you have in mind, and that it works. In the case of a freelancer, in the best of circumstances, there can indeed be majored in marketing, and give you good results, but you depend on an odd.
Regarding agencies, first of all, being a team, there will be brainstorming, separation of tasks and a process that will seek to meet the two conditions: quality and results. Also, a commercial agreement is usually established which protects your investment. You will have peace of mind knowing that you will be able to demand until you get what you want.
Commitment
Both the Internet advertising company and the freelancer work by a portfolio. Something that you will hardly find at the individual level is a level of commitment to partnership. Top-of-the-line Digital Marketing agencies such as Net Success USA conceive their clients as business allies. This allows a level of involvement and commitment challenging to match by any freelancer.
Added Value
This is a direct advantage of working with an Internet Company. Usually, agencies don't just specialize in Internet Advertising. If you choose an excellent outsourcing company, you can have a one-stop-solution for other aspects such as SEO, Web Design & Development, Social Media Strategy & Management, Content Management or Creation for Blogs, among others.
Results
Finally, while it is true that the reputation of freelancers is everything to stay in business, you have to assess the strength of the results you present from their customers. An Ads campaign is made to sell, to obtain ROI, and Internet advertising companies are likely to give you more robust results.
Trust the Best!
If you are looking for the best Internet advertising company, Net Success USA is your option. We are a global company with a solid track record, at your service. We have a high number of satisfied clients, who have seen their profits grow successfully. Be part of the success; it's your moment. Contact us.