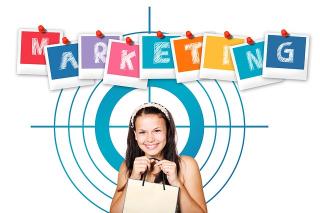 los angeles marketing company" />Looking for top outsourcing for your marketing strategies is an excellent alternative. On the one hand, it is a more economical solution than implementing an in-house department. Also, you will have a higher level of specialization, which will allow you to obtain better results.
However, when looking for alternatives, business owners often find themselves at a crossroads: is it better to look for a specialized freelancer or a top-notch marketing agency? It is essential to know the differences between the two options, so you can make the ideal decision for you.
Hiring a Freelancer vs. a Marketing Company
Staff
It is impossible for one person to master all the disciplines essential to developing a successful digital marketing strategy. To achieve measurable results, you must implement a strategy that includes content, community management, SEO, SEM, web design, development, email marketing, and development, at the very least.
By hiring a freelancer, you will be able to achieve significant results in one of these aspects (freelancers usually master one or two disciplines). On the other hand, having the support of a leading digital marketing agency will allow you to count on a multidisciplinary team of specialists, who together can offer you real results.
Price
This is one of the first aspects that business owners usually take into account when evaluating both alternatives. Certainly, freelancer fees are lower than agency rates. However, the evaluation based on price is not accurate. Keep in mind that the freelancer will give you good results in some of the various marketing areas you need. But putting effort into only one part of everything you need to boost your business will not bring you great results.
The wisest thing to do is to consider the ROI (Return on Investment) when evaluating the alternatives. It is true that the agency costs more, but with the application of a global digital marketing strategy, you will get more return for every dollar you invest in digital marketing.
Reliability
Keep in mind that the freelancer is just one person providing a service. What will happen to your strategies in case they get sick, or for some reason they can't meet the objectives? The great advantage of digital marketing agencies in Los Angeles is that they have at least two professionals in each area of expertise. So, no matter the circumstances, your strategies will keep running smoothly.
Software & Tools
Most freelancers don't include the price of the technology solutions you'll need for elite digital marketing. While you thought the freelancer's price was cheaper, now keep in mind that the overall price will go up when you pay for the digital tools needed for your strategy. On the other hand, most Internet marketing agencies offer a complete service for a one-time fee (monthly, for example), which includes both the specialized work and the software and technology.
Trust The Best!
It's time to boost your business with the support of the best Los Angeles marketing company: Net Success USA. We are the fastest growing Internet marketing agency, and we are ready to give you a world-class result. We believe in building our success with yours, and we are ready to design for you a comprehensive digital marketing solution that puts you at the forefront of your industry. Contact us and join the group of winners.