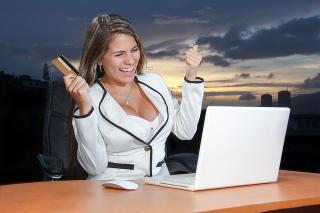 Los Angeles search engine optimization" /> 
Los Angeles search engine optimization is a game of hit or miss. If you did a Google search for 'Los Angeles SEO,' you will find that there are hundreds, if not thousands, of SEO companies in Los Angeles. But are they all legit? Hardly! The truth is that more than half (this is a conservative evaluation) of the so-called SEO companies in LA are not only not qualified to perform professional SEO services, but they aren't real companies at all.
Think about it; anybody can own a website and call themselves an 'SEO company.' A lot of people are being duped this way. Fortunately, you don't have to join the crowd. With so many bad experiences in the SEO industry, it's easier for good SEO firms to stand out. With a little bit of research, you can save yourself from a potentially costly and lousy experience.
Don't Let Bad SEO Companies in Los Angeles Deter You from SEO
Despite the fact that most 'SEO companies' are farses, SEO is still an important component in the marketer's toolbelt. The reason why you hear so much about SEO is that it works - when it's done correctly! Unfortunately, most self-styled SEO companies (even the legit ones) only understand a certain aspect of SEO, and that is why so many of them fail to deliver worthwhile results to their clients.
The main reason why you need to make sure the SEO company you hire is legit and is qualified to do your job is that Los Angeles search engine optimization has a lot of moving parts, as does all SEO! First, Los Angeles is a dynamic marketplace. There are lots of unique demographics here. If you are marketing your products and services locally, you need an SEO firm that understands Los Angeles consumers and lead generation in LA.
Los Angeles Search Engine Optimization is About More than Keywords
Also, take into consideration that most 'SEO companies' only know about keywords. Sure, keywords are very important when it comes to search engine optimization, but they cannot deliver great results by themselves. SEO is a constantly changing art form. The major search engines, like Google, Bing, and Yahoo, are always changing their algorithms to prevent people from manipulating them through unscrupulous SEO practices, such as keyword stuffing.
Today, link building (which requires link partners), the use of HTTP/HTTPS on websites, the use of photos and videos on websites, proper indexing and content structuring on websites, and a consistent regimen of optimized content development are just as important as keyword selection and use. Additionally, most SEO companies overlook the basics like website development. If a website is too basic or too complicated, has spelling and grammatical errors, or otherwise is unattractive or unprofessional in appearance, all the SEO in the world won't help! The client will lose the visitors they receive from their SEO efforts just as fast as they got them!
Get SEO Help in Los Angeles Today
For a Los Angeles search engine optimization company that understands SEO, contact Net Success USA. It doesn't cost anything to call and talk to us. We're here to help in whichever ways we can.