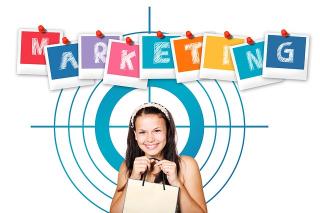 Who will you call for professional Los Angeles search engine optimization? A simple Google search for "LA SEO firms" will reveal dozens of results - probably a lot more than you thought existed! With so many SEO companies to choose from in LA, and with so many out-of-market SEO companies competing here, you might be tempted to call the first one that you find. However, such a decision would be highly ill-advised.
The sooner you realize that not all SEO companies are made equally, the better off you will be. In fact, most SEO companies are not companies at all. They are little more than a website, and who knows who is behind it. Surely, you understand that in the online world, not everything is always what it seems to be. Choosing the right company to partner with is vitally important to your SEO's long-term success, so get started on the right foot, and partner with Net Success USA.
Why Should I Hire a Los Angeles Search Engine Optimization Company?
After watching a few YouTube explainer videos and after reading a few blog posts, you might think that you now have what it takes to strategize, implement, and manage an SEO campaign on your own. Again, doing so would be highly ill-advised! The fact is; SEO is a very complicated and highly technical field of expertise with a lot of constantly moving parts. Further, the search engines are always updating to improve their products and services to their users. Staying up to speed with these changes can be a full-time job in and of itself!
With Net Success USA on your side, you will get to focus more on the core of your business like you are supposed to. Rather than being bogged down with extremely technical, time-consuming SEO tasks, just focus on running your business and let Net Success USA do the rest.
Does Search Engine Optimization Really Work?
One thing that we try to avoid when dealing with our clients is oversimplifying search engine optimization concepts. Sometimes, we try to simplify specific concepts so that people can understand what we are talking about better, but at the end of the day, SEO is not very simple at all! Google uses hundreds of signals and factors to rank content. Things like the niche you are in, how old your website is, and how many links your pages have can all impact whether or not your pages perform well in the SERPs.
Still, with an expert Los Angeles search engine optimization firm by your side, we can assess and analyze your content and determine exactly what it's going to take for your pages to rank. In that sense, yes. SEO does really work.
Contact Net Success USA
If you want to make your SEO a successful endeavor, contact Net Success USA. We'd be happy to get behind your local business and help you get found in the SERPs for keywords that people are actually searching for. Contact Net Success USA for the best Los Angeles search engine marketing.