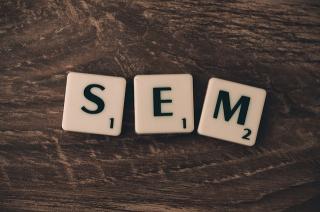 los angeles search marketing" /> 
If you knew that your business could make thousands of dollars a month in addition to whatever it's earning now by working with a professional Los Angeles search marketing firm, would you be interested? If you knew that having your business show up on the first page of Google, Bing, and Yahoo's search engine results for keyword search phrases that are highly related to your products and services, and as a result, you gain hundreds, if not thousands of new visitors to your site each month who are searching for things similar to what you offer; would you be interested?
Most business owners and entrepreneurs would emphatically answer "yes!" to these to questions. Who wouldn't want that? Net Success USA is a Los Angeles search marketing agency that has helped thousands of clients across a multitude of niches and industries dominate the search engines for highly targeted keywords related to their brands, products, services, affiliates, etc, resulting in more money for them.
Does Search Marketing Work?
When Net Success USA first went into business, we were shocked at how many people asked this question. "Of course it works!" was our immediate response. Over time, as we worked with more and more clients, we started to understand why people seriously ask this question. There are basically two reasons why people express this concern:
1. People have been burned by other search marketing companies in Los Angeles
2. People are skeptical of paying for services that are foreign to them
The answer to the question is "Yes." Search marketing works! However, there is a caveat. It has to be done by the right person. "How convenient." you may say. "And I bet you're the right 'person' to get the job done for me, right?" Yes. We are. Net Success USA has helped thousands of clients before you reach the first page of Google and grow their businesses and profits exponentially.
What is Involved with Search Marketing?
Search marketing is a broad term that refers to search engine optimization (SEO) and paid search ad programs like Google Adwords (AKA Pay Per Click or PPC), Bing Ads, and Yahoo Ads. With paid ads on the search engines, you can reach the top of the first page of the search results by paying to rank. Still, there is a lot that goes into search marketing that you must understand, and that is where having Net Success USA can make all the difference.
When setting up a search marketing campaign, you'll need keywords. SEO is nothing without keywords. In order to rank for keywords, you need content- really good content! In order for people to read your good content, you need a website that promotes visitor retention and engagement. To set up a search engine paid ads campaign, you have to know how to manage your budget.
Who's the Best Choice for Los Angeles Search Marketing?
If you want your search marketing efforts to be a net success, then Net Success USA is the best choice for you. If you're looking to partner with a Los Angeles search marketing firm, we'd be glad to provide you with a free consultation today.