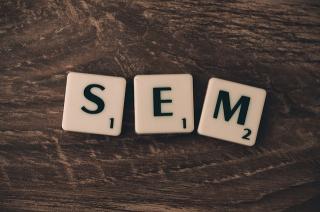 los angeles search optimization" /> 
Could your business benefit from Los Angeles search optimization services from a leading online marketing agency? Not sure? Answer this question: Do you think your business could prosper by being found on the first page of Google for search terms similar to the products and services that you sell? Most people would not hesitate to answer "yes" to this question! It only makes sense that your sales will increase if people can find your business through the search engines for the products and services that they are looking for.
Worked Example
Let's pretend that you own a restaurant in Los Angeles. Currently, your restaurant is not ranked on Google, Bing, or Yahoo. Therefore, when someone performs a search on one of the search engines for a phrase like "best restaurant in LA" or "Los Angeles burger joints," it is your competitors' restaurants that currently show up first. Now, imagine if you could get your restaurant to show up for these search phrases (and others) over your competitors! Theoretically, you would take all of their new leads and generate more business.
First, we would need to find out what phrases related to restaurants in Los Angeles that search engine users are actively searching for. Then, we build content on your web pages around those keywords. Of course, there are other on-page and off-page tactics that we would implement, but hopefully, you get the point. In the future, when people search for those same keyword phrases that we mentioned above, they would find your restaurant over your competitors. The same principle applies to all Los Angeles businesses.
Why it's Important to Be Found on Google
Being found on the first page of the SERPs for specific search phrases that are related to your products or services will help to establish trust between your business and your potential new customers. If Google ranks your pages in the search engines, then that tells people who find your pages that Google trusts your business and recommends it.
What is Search Engine Marketing?
Search engine marketing is recommended for people who want to have their businesses found in the search engines. What is search engine marketing? Without getting into the most complicated and highly technical aspects of search engine marketing, we can say that SEM consists of two parts:
1. SEO
2. PPC
Of course, this is a very simple overview of search engine marketing, as there is much more that goes into it. SEO is the process and steps that we use to get your web pages found in the SERPs organically, so that when people search for phrases like, "best restaurant in Los Angeles," they can find your restaurant over your competitors. SEO is great because it produces long-term traffic to your web pages from the search engines.
PPC is paid search engine advertisements that get your pages to the top of the search engines the "inorganic" way. Basically, PPC is pay to play via the search engines. As long as you pay, your pages will stay at the top of the SERPs.