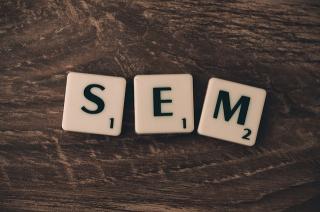 los angeles sem" />
Search engine marketing is a very time-consuming and challenging set of Internet tasks. That's why a lot of local businesses and entrepreneurs choose Net Success USA to manage their Los Angeles SEM campaigns. From SEO to business listings and PPC, Net Success USA knows what it takes to get your business found in the search engines for organic and paid search terms. All it takes is an email to get the conversation started! Net Success USA would be honored to provide you with a no-cost, no-obligation initial consultation, whereby we can discuss your marketing needs, goals, expectations, and time frames concerning SEM.
Why Should I Invest in SEM?
If you operate a business in Los Angeles, the answer is going to be Yes, nine times out of ten! Los Angeles SEM is important because, as America's second-largest city, just about every niche, industry, and marketplace is saturated in LA. This means that there is immense competition for your business. Since everything is online these days, you need to stand out online if you want your business to have a competitive edge. In order to gain the competitive edge that you want and need, search engine marketing is highly advised.
The best way to find out if an SEM campaign would be profitable for your business is to contact Net Success USA directly. When you contact us for a free, no-pressure consultation, we'll look at your website, your sales funnel, and provide an SEO audit. We'll advise you as to what it's going to take for your business to have a successful SEM campaign.
Is SEO More Important than SEM?
Numerous case studies have been executed, showing a strong indication that websites that invest in PPC campaigns perform better over time in SEO. If you are a beginner, SEO is organic search engine marketing, and PPC is paid search engine marketing. Why is this? Could it be that Google has a bias towards websites that pay to play? Possibly. There might also be other reasons why websites that use paid advertisements tend to perform better in organic searches over time.
By setting up a PPC campaign and registering your business with all of the relevant listings and social media sites, you are going to get more clicks now. All of this sends signals to Google and the other search engines that your content is quality, reliable, and authoritative. These signals have a lasting impact on your long-term SEO efforts. Therefore, Los Angeles SEM (PPC) and SEO are equally important, especially for new websites!
Contact Net Success USA to Get Started
If you are ready to get started with Los Angeles SEM, let's talk about it. Start the conversation whenever you are ready. We would love to hear from you and listen to your needs and answer all of your questions. Remember, we are here to help. Net Success USA specializes in search engine marketing, and we have the tools, resources, and expertise that are needed to get your content to the top of the SERPs.