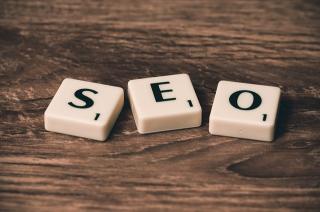 los angeles sem" /> 
As the leading Los Angeles SEM team, Net Success USA helps local businesses stand out within their communities. More importantly, we help local businesses dominate their respective niches/industries with SEM. How so? By being consistently found in the top 10 search results for search terms closely related to the products or services that you offer, you will gain a lot of trust from buyers online. But it goes deeper than that. Indeed, the results that we achieve for our clients every day are but the tip of the iceberg.
Come with us for a moment, as we would like to take you beneath the surface to explore exactly what it is that we do that helps our clients dominate their industries, make more money, and grow their businesses exponentially.
What is SEM?
Search engine marketing (SEM) consists of two parts primarily; there is search engine optimization (SEO) and paid ads. There's more that goes into as well, which we will also cover.
SEO is a series of processes that are used to optimize webpages with keywords. Of course, this is an extreme simplification of what SEO really is, since SEO is extremely time-consuming and highly technical. The goal of SEO is that when people type keyword phrases into the search engines that are closely related to whatever it is that you do or sell, they will find your business over your competitors. Getting ranked in the top 10 search results takes lots of hard work and time, and it takes a bit of both to remain there once you get there.
Paid advertisements (often referred to as PPC (pay per click)) is a process of selecting keywords and paying Google or other search engines to rank your content on the first SERP. As the name suggests (pay per click), you only have to pay Google every time someone clicks on your ad. The money is subtracted from a pre-determined daily budget, which could be $10/day, $20/day, $50/day, etc.
Take Advantage of Listings
Further, SEM involves listing your business on all of the listings sites. Further, you must be sure to claim your Google My Business listing. Being listed online is a huge part of what makes us able to position our clients as the authorities within their respective niches or industries.
Is SEO Better Than PPC?
SEO and paid ads can be very effective individually, or they can be used in conjunction with one another to achieve greater results. Net Success USA recommends using both to see optimal results from your SEM campaigns. SEO can help you obtain the long-term lead generation that you need for your business to grow consistently over time, and SEM can help your business to grow right now by driving leads to your web pages immediately.
Contact Us
If you would like to learn more about our Los Angeles SEM team, reach out to Net Success USA. We're glad to answer any questions that you may have.