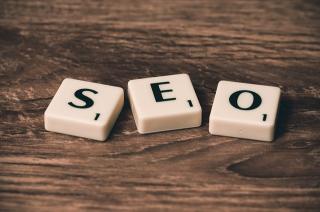 los angeles seo company" />
If you need the services of an experienced and reputed Los Angeles SEO company, Net Success USA offers free consultations. We have the skills, knowledge, and experience that are needed to make your SEO campaigns a net success. Using the most proven and innovative SEO tactics and content strategies, Net Success USA is helping our clients to reach the top for targeted search phrases in Google. It all starts with a phone call or by filling out the contact form on this website. We'll respond in a jiffy.
Net Success USA specializes in SEO and SEM. Put simply; Net Success USA offers premium search engine marketing services at reasonable prices. Whether it's organic search engine traffic or paid search engine traffic that you seek, Net Success USA can help you generate more leads. Plus, with our knowledgeable and talented digital marketing experts on your side, we can help you optimize our entire funnel so that the leads we generate for you to convert more.
How to Choose the Best Los Angeles SEO Company
Choosing an SEO agency isn't as easy as finding the first agency and choosing it. You really ought to take the time to speak with any agencies that you are considering a partnership with. That is why Net Success USA offers free consultations. We like to know about our potential clients to help them decide if we are the right company for them. By requesting a free consultation, you can discuss your SEO needs and goals with an experienced SEO pro. At worst; You'll gain some free insights and information that you can use for your business going forward.
What is the Best SEO Strategy for Los Angeles Businesses?
Today, the search engines are moving away from being keyword-based to being topic-based. Google uses smart technology and semantical indexing to make recommendations based on specific topics, not exact-match or partial-match keywords anymore. This isn't to say that we don't target keywords, as we certainly do! The difference is that we don't perform traditional keyword research, where we look at the monthly searches and competition scores. Instead, we cluster our content based on topics and subtopics. Using a topic cluster page interlinking strategy, in addition to dozens of highly relevant inbound links, our clients are able to rank for more and more keyword topics.
By using highly targeted keyword topics and subtopics, we can establish authority with the search engines faster, which is very important for newer websites and websites that aren't currently ranking for a lot of keywords. The best SEO strategy is to maintain fresh content and to create content based on search intent. This is what we do at Net Success USA
SEO Automation that Stands the Test of Time
As the leading SEO company in Los Angeles, it is our prerogative to use evergreen SEO tactics. This way, our clients never have to worry about slipping in the SERPs when Google updates its algorithm or has a policy change. Request a free consultation today and ask about our one-of-a-kind SEO automation plugin.