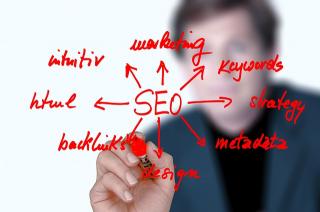 los angeles web marketing company" /> 
 Scaling and growing a business in 2020 requires a dedicated team. This is true of even one-man Internet startups. Web marketing must be a key component in every modern business's expansion strategy, and choosing the right Los Angeles web marketing company is key. Of course, identifying the top digital marketing agencies and choosing an Internet marketing company that is best for your business is easier said than done!
Net Success USA vs. Larger Local Digital Marketing Agencies
Many online marketing companies in Los Angeles offer a smorgasbord of web marketing services, including the following:
Search engine optimization
PPC
Social media marketing
Email marketing
PR marketing
Content marketing
Web design
And then some! It seems that just about all Los Angeles web marketing firms are offering every service under the sun except Net Success USA! Here at Net Success USA, we are a bit more focused. We specialize in search engine optimization, which is the foundation of every Internet marketing endeavor. We are dug-in on SEO. Net Success USA uses a plugin to streamline and automate the SEO process for our clients. This means that content, links, and reporting are created and streamlined directly to your website by our talented in-house SEO experts.
By choosing a larger Los Angeles Web Marketing company, you will have access to many more web marketing services, whereas Net Success USA focuses solely on SEO - comprehensive SEO. The difference is that, even if the website marketing company is very large, they still never could have enough people in-house to do every task and every kind of digital marketing. Instead, they just outsource your marketing (usually off-shore) and markup the prices to cover the costs. There is a lot of benefit in identifying which kind of digital marketing your business needs and then choosing a company that specializes in that field of online marketing.
What Kind of Web Marketing Services Do I Need?
To make the process easier, let's first identify the kind of web marketing services that you need. After all, the term "web marketing" is a very broad and loosely defined phrase. For example, web marketing includes SEO, SEM, social media marketing, email marketing, PR marketing, and much, much more. By understanding which form of web marketing you need, you can better choose a digital marketing company that will work better for you.
Different businesses have different marketing needs. For example, restaurant businesses tend to do very well with SEO, social media marketing, and even PR marketing. On the other hand, a web design agency might do better with paid ads on search engines and social media - a much more demographically-targeted campaign. To identify which kind of web marketing services you need, Net Success USA strongly recommends that you contact us and schedule a consultation. Even if Net Success USA is not the right digital marketing agency for you, you are sure to benefit and learn much from a free consultation.