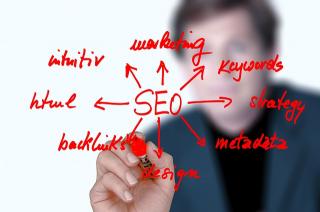 Westlake Village SEO gets a little dicey if you don't know what to look for. This is especially true for website owners who have little or no knowledge on the topic of SEO. There are a lot of sketchy SEO "companies" right here in Westlake Village and throughout Los Angeles. We work with clients over and over again who have been overcharged by underperforming SEO firms. Net Success USA the place to go for comprehensive SEO services that deliver results.
Even website owners who know a lot about SEO simply don't have the time to invest in a full-fledged SEO campaign. Let's face it; SEO is very time-consuming! In fact, you could honestly say that SEO alone is a full-time job. People who are building websites, working a job, taking care of their families, or trying to grow a business just don't have the time to invest in learning, mastering, and implementing SEO.
With that said, there are some things you should know about SEO. Having a keen understanding a few basic SEO principles will both help you to do your part at home and to know when an SEO company is offering inferior services.
Stay Away from SEO Companies That Try to Trick the Search Engines
You may have heard that Google is constantly updating its algorithms. This is a great source of frustration for SEO heads who try to game the system. Each time the search engine updates, they have to change everything they're doing. At Net Success USA, we utilize evergreen SEO, meaning that the SEO tactics we use today will still work tomorrow. Rather than tricking the search engines, simply give the search engines what they want. Once upon a time, building links, using keywords, and other scientific SEO techniques really worked in terms of manipulating the search engines and getting a page to rank quickly.
Now, the search engines have evolved to a point where all of that stuff doesn't matter. Just focus on creating stellar content first!
Length and Type of Content
Google is now giving preference to lengthier content, 3k-words+. However, there are three types of blog posts as it concerns post length:
1. Pillar Posts - 3k words+
2. Shareable Posts - 2k words
3. Responsive Posts - 1,200 words
Your pillar posts are where you will go after big, competitive keywords. You will make your pillar post the best content on the Web for your keyword, using a mixture of text, images, and video content. These are the posts that tend to rank the best over the long-term. However, when starting a new website, it's sometimes better to go for those 1,200-word responsive posts where you answer a question that nobody has yet answered. If yours is the only content for a popular niche keyword, your post will rank quickly, and Google will rank your longer posts faster as well.
Get Rid of Your Keyword Tools
Keyword tools don't work! Just use the Google search bar to do your keyword research. This is the best way to find and what people are actively searching for, get recommendations for popular keywords, and quickly explore the results. Make Net Success USA or Westlake Village SEO firm, and you will have no regrets!