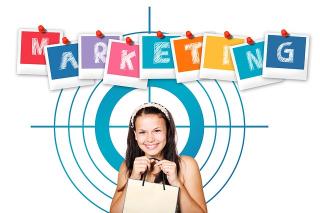 internet marketing los angeles" />
Internet marketing in Los Angeles is all about research. Whether you are interested in SEO, PPC, email marketing, content marketing, website marketing, social media marketing, or any other form of Internet marketing or a combination thereof, research is what makes it marketing successful! Net Success USA encourages you to start the conversation if you are considering hiring a Los Angeles Internet marketing firm. Choosing the right agency can be the difference between failure or success, so make your digital marketing campaign a success - a net success with Net Success USA!
Net Success USA will discuss your marketing goals, needs, time frames, and budget to get a clear picture of what you want to achieve, and we'll let you know if we are the right company for you.
Who is Internet Marketing for?
In general, Internet marketing is for every Los Angeles business, regardless of the size, scope, niche, or industry that the business belongs to. Los Angeles is now the second-largest marketplace in the United States, second only to New York City! That means more clients and more competition for Los Angeles business owners, and digital marketing is the tool that can give your business the edge it needs to succeed.
Before you begin marketing online, you should make sure that you have the right marketing company in mind. Net Success USA can help you to research and determine the best Internet marketing solution for your needs and implement it flawlessly. If you want to increase your business's bottom line and tap into new markets, then your business needs Internet marketing, whether you're a one-person show, a local mom and pop shop, or medium-sized business with dozens of employees.
Is Internet Marketing the Best Form of Marketing?
From both an efficacy and financial standpoint, Internet marketing in Los Angeles is the best form of marketing. You may be interested in traditional marketing opportunities, such as television, radio, and print marketing. However, the fact is; Internet marketing is much more practical and effective than traditional marketing. Even if you reach more people with traditional marketing, you'll reach the right people with digital marketing. By purchasing data and using tools like social media, we can easily find and hone in on exactly who you want to appeal to.
Unlike traditional marketing, which was very expensive and often hit or miss, Internet marketing in Los Angeles is an extremely cost-effective means of marketing. You can find the right audience, create your ads, and deliver your message to only those whom you want to see or hear your message in light speed.
Contact Net Success USA
Whether you know exactly which services you need and want, or whether you know nothing about digital marketing, you can count on Net Success USA for honesty, transparency, and the delivery of quality results. Your bottom line is your bottom line, and everything we do for our clients is done with their bottom lines in mind! Contact Net Success USA for expert Internet marketing in Los Angeles. We'd love to listen to your needs and give you a proposal.