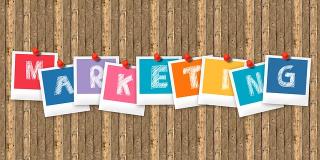 los angeles web marketing" />Today's digital businesses are not only affected by the usual fast change in the digital marketing and online world. Now, businesses must also adapt to severe health restrictions due to the pandemic, and this new turn of events. It is therefore vital for companies to keep their marketing strategies in line with the latest trends in order to stay afloat in these challenging times.
If you want to increase your profitability in these new scenarios of greater uncertainty, the wisest thing to do is to rely on the top online marketing agencies, like Net Success USA. It is essential that you know what's new so that together with your leading digital marketing provider you can keep your business at the forefront of your industry.
What is the New Web Marketing Trends in 2021?
Increased Value Added
COVID-19 significantly impacted consumers in general. Now, marketers are facing a more responsive audience, which will definitely reject any traditional impulse strategy. The approach in this new reality must be more human than ever. Content strategies must provide more and more value to users, and help customers with their needs. Sales will come also, as soon as the customers feel the closeness and support that you and your brand bring to their lives.
Story Doing
One of the most effective tactics in 2021 is story doing. It's no longer enough to simply have a good story to tell. Today's users love to be part of that story. That's why many companies are gaining ground in their markets by engaging the audience and motivating them to live their own experience. Not only will you be able to tell what you have to say, but you will be able to show it, engage your followers and achieve the desired impact on them.
New Channels
One of the fastest-growing sectors of the digital world today is OTT television. Streaming and OTT are currently experiencing an exponential boom, comparable to the golden age of cable TV. Every day more and more users prefer to use OTT for their entertainment, giving marketers new opportunities to reach their targets. The great advantage of this innovative option is that you will have excellent segmentation levels, which will allow you to reach the right audience at the right time.
Another new alternative that will allow you to increase your market share is the world of gaming. By 2021, gaming platforms are gaining a significant amount of users, with a potential of almost $200 million in profits alone. The online gaming world also allows for a high degree of specialization, and a perfect channel to differentiate yourself from competitors.
Artificial Intelligence + Enhanced Reality
This innovative combination is the latest trend to provide eCommerce users with an incredible experience in eShops and commercial portals. By joining Artificial Intelligence and Enhanced Reality you will be able to further personalize your users' online shopping processes. This remarkable UX improvement will enable higher levels of satisfaction, which will increase the likelihood of conversion.
Trust Net Success USA
If you want to keep your online business at the top of innovation, you can count on the best: Net Success USA. We are the reference company providing top-notch Los Angeles web marketing, and we are ready to put you ahead of your competition. Contact us.