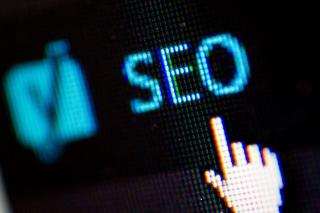 seo company los angeles" />
Net Success USA is a one-of-a-kind SEO company in Los Angeles. How is our company one-of-a-kind? Net Success USA consistently achieves results for our clients that other Los Angeles SEO companies can only promise! There are a number of ways in which Net Success USA consistently achieves a high level of success for our clients, and we are going to discuss those ways here. Remember, our name isn't Net SUCCESS USA without reason!
Customized SEO Services
Nowadays, SEO by itself isn't enough to help your domain rank high for all of its keywords. In order to do that, you will need to build authority with the search engines. There are a number of signals that Google looks for to determine authority, and Net Success USA knows them all. We know how to give the search engines what they want so that the search engines give you what you want, which of course, is high rankings in the SERPs.
Keywords and Contact
In addition to having the right SEO and authority strategy in place, as well as understanding exactly what the search engines are looking for, keywords and content are paramount for all web pages. In fact, keywords are the most important aspect of SEO, and content is the second-most important aspect of SEO. How so? Think about it; if you have all of your on-page SEO right, and you have a bunch of high-quality links, it's not going to matter if you got your keywords wrong. On the other hand, if you get the keywords right, you might still be successful, even if you do all of the other stuff incorrectly!
After keywords, it's content. Your content is where you use your keywords, which tell the search engine whether or not your content is relevant to the query of the search engine user. But good content does more than provide a way for you to use your keywords - it gives you the best chance to convert your readers into customers or to take whatever action it is that you want them to take. Plus, your content gives you a chance to build authority in your niche or industry. Not a writer? Don't have time for it? No problem. Net Success USA is an SEO company in Los Angeles that offers content writing services.
Link-Building
If keywords and content are the two most important aspects of SEO, respectively, then links have to be the third-most important signal to Google. Links are vouches for your content. Every time someone links to one of your pages, it's as if that domain is vouching for your content. Google likes to see lots of vouches and high-quality vouches, which are links from high domain authority and page authority sites. When you make Net Success USA your SEO company in Los Angeles, we will send you lots of relevant links to give your content more vouches and a boost in the SERPs.
Net Success USA Provides Transparent SEO Services