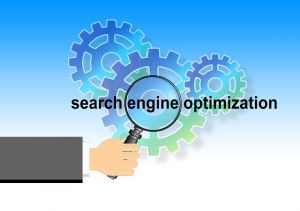 los angeles sem" />Search engine marketing is one of the best ways to reach a wide audience with your products and services. It involves the strategic promotion of websites on search engines in a bid to increase visibility. While many people rely on paid advertising for Los Angeles SEM, a significant number of people also incorporate SEO into the mix. Although search engines optimization is a good way to drive organic traffic to your website, improper use of it can get your website flagged by search engines.
There are two categories of search engine optimization, black hat optimization, and white hat optimization. If you want to handle your Los Angeles SEM the right way, you have to understand how black hat SEO works so you can avoid it. There is a thin line between the illegal black hat SEO and the legal white hat SEO. White hat SEO methods follow the rules laid down by search engines, however, black hat SEO techniques break those rules.
What Are The Techniques Used In Black Hat SEO?
1) Using Unrelated Keywords
You know you're using black hat SEO techniques when you can't make meaning out of your content. You add a keyword that doesn't have any connection to the content just to trick search engines into increasing your website rank. It may bring in traffic for a while, but your visitors will not come back when they see that the quality of your content is low. Also, after a while, the search engines will flag you and your website might be banned from the search engine altogether. To avoid this problem, make sure that you use only keywords that are related to your niche and your content. Don't just pick up high ranking keywords from other niches and use them for your content.
2) Automation Of Content
Have you ever seen random comments on a blog that makes no sense? These are automated comments. Bots generate them, and even if they add a little rank to your URL, they aren't worth the trouble. Don't automate any content. Everything on your website from the first to the last page should contain human-generated content that makes sense.
3) Using Doorway Pages
A doorway page is a fake page that is overloaded with keywords that make the website easy to find by search engines. However, when a visitor clicks on a doorway page, the visitor is redirected to an entirely different page that doesn't even make sense. Don't lure your visitors with sneaky redirects. It annoys your visitors and increases your website bounce rate.
4) Using Invisible Links
Invisible links or texts are hidden within a website's content to improve the ranking of the website on search engines. They'll increase your website rank for sure, but that's only until you get busted by search engines.
So, should you use black hat SEO during Los Angeles SEM?
From the four techniques above, you can see that black hat SEO only provides a temporary fix. It isn't a long-term optimization strategy, and it can cost you your website entirely. It is better to use white hat SEO techniques that are approved by search engines.