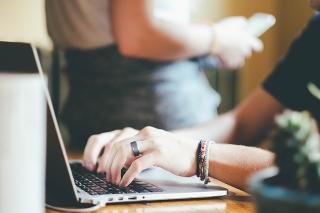 If you're stuck in terms of your digital marketing, and aren't sure where to go from here, or if you are just starting out and need to know what to do first to get your business growing on the web, reach out to a digital marketing company like Net Success USA to perform a marketing audit on your site.
Work Through Inefficiencies
A marketing audit is helpful for many reasons. Ultimately, what happens is we go through your site and recognize inefficiencies, what you're doing right, where you need help. We then work with you to develop a marketing strategy that works for your business. Here is more information about each step so you can see how you could benefit from this essential service.
Your Westlake Village digital marketing company will first Identify areas of improvement and uncover any inefficiencies in your content. We have noticed this is often tough for brand owners and managers to hear. However, if you can go into the process with an open mind and be receptive to new ideas—even those that may stretch you a little—then you can see where you can improve and jump in with both feet.
Identify And Build On Strengths
Next, a Westlake Village digital marketing company will identify areas where you excel in your marketing strategy and techniques. If you are telling your friends and family about your brand and about your website, then you're doing something right. We can go through your site and find those strengths that will really help your organization shine.
There's no reinventing the wheel here if we don't have to. If you have something you're doing really well at, we want to build on that and keep that trend rolling. Very rarely is a situation so dismal that there's nothing good about what they're doing.
Provide Insights To Encourage Future Growth
Certainly, there will be things that the Westlake Village digital marketing company will find amongst your data that will be insightful and help you going forward. These tidbits of insightful data will help you be more successful in the future in developing marketing strategy because you'll know better what is working and what is not.
Formulate Some Action Items and Measurable Targets
Finally, you'll come away from the experience with the digital marketing company with a set list of action items that you can work from. No company or individual for that matter can succeed without measurable goals to accomplish.
Your digital marketing strategy is not a one-time implementation. You will likely have action items that over time you will develop, maintain once achieved, and new ones that you'll have to put in place in order to keep your business growing.
As you reach your action items and smaller objectives to help your business growth, you'll continually be working towards performance targets. Growth should be a never-ending goal for you and your business and by working with a digital marketing company like Net Success USA, you're taking the first steps towards ensuring a profitable future with your brand.