The #1 Los Angeles SEM Company: SEM, PPC, and SEO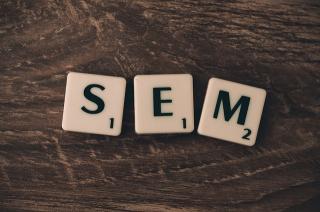 When it comes to Los Angeles SEM, there is only one agency that you can rely on to deliver the results it promises every time. That agency is Net Success USA. To understand how SEM can benefit your business, we first need to understand what SEM is. By having a clear and concise knowledge of SEM, you will know how it can be used to drive traffic to your websites, generate more quality leads, and increase revenue for your business.

What is PPC?
SEM (search engine marketing) comes in two forms - paid advertisements and organic methods. The paid advertisements are commonly referred to as pay-per-click (PPC) advertisements. PPC is the form of SEM that involves paying to have your ads placed on top of the SERPs. With PPC, you'll be able to find the keywords you want to use for your campaign and set a predetermined daily budget. This way, when people search for the keywords you choose or similarly related keywords, they will find your ads before they find your competitors' links.
You will release your PPC advertising funds into an escrow account where the money will sit still. You will set a daily budget that matches your needs, and funds will be subtracted from this account only when someone clicks on your links. Unlike SEO, PPC is the form of SEM that can drive traffic to your site right away. People who start PPC campaigns usually begin seeing more traffic after only a day or two.
What is SEO?
SEO (search engine optimization) cannot be explained in a single sentence. The best way to explain SEO is that it is a series of steps and processes that push web pages up high in the SERPs (search engine results pages). These steps include keyword research, content writing, on-page SEO, and off-page SEO. When all of these tasks are synchronized properly, the results as that your pages climb in the SERPs.
One thing that must be noted regarding SEO is that, unlike PPC, it is not an overnight process. White hat SEO (the kind of SEO used by Net Success USA) takes time. Patience is required when dealing with white hat SEO. For a well-established website that already has some pages ranking and is trusted by Google, you can expect four months or more before new pages start to rank. For a brand new website, you can expect nine months to a year before your pages start to rank in the top ten.
Benefit from SEM Today
Net Success USA can use SEM to help grow your business rapidly, and the growth will be sustainable. We'll customize an SEM campaign according to your specific needs and goals. We'll audit your website and determine what the right approach is for it. We'll provide comprehensive reporting at every step along with complete transparency, so you'll always know where your money is going. In the end, we can make your Los Angeles SEM campaign a net success.
Los Angeles Sem
Net Success USA
1.800.736.0081
2945 Townsgate Road #200, Westlake Village, CA 91361
View Larger Map