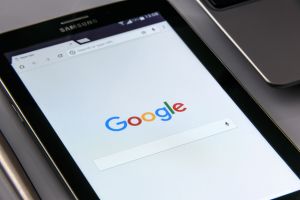 los angeles web marketing company" />
Net Success USA is a Los Angeles Web marketing company helping local business to get their messages to interested people, expand their brands, and reach their full market potential. Net Success USA is a digital marketing firm that utilizes all of the latest technology, knowledge, and protocols to give our clients a greater presence on the World Wide Web. In today's world, more than 3 out of 4 people find products, services, and information with an online search. Whether you're a local artist, a painter, a mechanic, or anything else, you must be online, and you must be easy to find.
Stand Out with a Better Website
As a comprehensive digital marketing company, Web design and Web development are two facets of our marketing repertoire. We believe that every client we serve should have a great website that promotes visitor engagement and social sharing. By utilizing optimized written content, videos, and imagery, we can help your site keep your visitors as they come. A website that is unprofessional, poorly constructed, displaying poor grammar and misspellings, is a website that will lose visitors as fast as they get there.
Whether you have a website or not, we can either make one from scratch for you, or we can touch up your current site to get it up to par. If you have had a lot of bad client/visitor experiences, and your site/business has a lot of bad reviews, a PR campaign may be highly beneficial for you.
SEO/PPC
Search engine optimization (SEO) and pay per click (PPC) are two forms of SEM (search engine marketing). SEO is how websites drive high converting traffic and generate more leads. PPC is a form of paid advertisement that targets keywords just like SEO. PPC places advertisements on top of the first page of the search engine results page (SERP) for the keyword you target. Used together, SEO and PPC can get your website to the top of the SERPs and keep it there, branding you as the authority in your niche, market, and industry.
Social Media Marketing
Do you need social media marketing too? Yes! In fact, despite common belief, social media is a more vibrant Web marketing platform than ever. True, there is more competition on social media today than there was before, but there is also a bigger market on social media today. Knowing which social media sites are best for your business will help us to narrow down our social media efforts and play to your strengths. We can create a social media marketing campaign that draws more views, more likes, more shares, and more engagement, helping you to reach your target audience and gain more fans and followers.
Contact Net Success USA Today
If you are looking for a results-oriented Los Angeles Web marketing company, we're the one you need! When you partner with us, you will be able to manage all of your data and analytics from a login on our website. There, you can view the progress of your Web marketing campaign and make any adjustments you see fit.