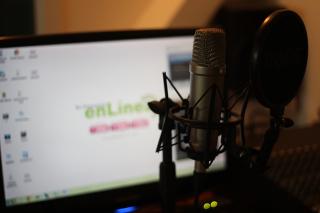 Net Success USA has grown into the most trusted Westlake Village digital marketing company today. Trust, integrity, and transparency are at the core of everything we do. Plus, it doesn't hurt that we do an excellent job at digital marketing. On the Net Success USA team, you will find some of the best SEO experts, Web designers, PR marketers, social media marketers, and the best of other specialty fields.
Together, our team combines their expertise on behalf of our clients to create top-notch digital marketing campaigns. We leave no stone unturned. Beginning with a full website audit, we will make sure that your website is functioning properly, is optimized, and has a design that will make converting website traffic into paying customers a small task.
The Important of Web Design and Content in the Use of Digital Marketing
Web design is the cornerstone of all digital marketing campaigns. A great website is a deal-maker, and a poorly designed website is a deal-breaker. But along with having a great website, equally important is having great content! It's hard to say which is more crucial to your digital marketing efforts; website design or stellar content. Fortunately, as with Web design, Net Success USA provides optimized content creation on behalf of our clients who need it. After all, a great website with horrible content is comparable to a diamond in a pile of dog poo. Let us clean off that diamond for you as Net Success USA works with some of the best content creators in the industry.
Our Content Create Compelling Content
Net Success USA's content creators create content using both text and images. All content will be professional and mistake-free. Content creation is an ideal service for people who don't have the best writing skills or don't have the time to invest in an ongoing routine of content creation for their digital marketing endeavors.
Net Success USA is the Go-to Choice for Search Marketing
When partnering with a Westlake Village digital marketing company, it's important to make sure that the firm understands how to use SEO. As with all aspects of digital marketing, SEO is a continually evolving practice, and staying up to speed with the changes in the search engines is a full-time job in itself. SEO and paid search advertisements are integral parts of any successful digital marketing campaign. You'll be pleased to learn that Net Success USA is the best SEO company in California.
Is Social Media Marketing Still Viable?
Despite what you may have heard or read online, when used properly, social media can be a huge boost to any website's digital marketing. There still is no better way to get your content in front of interested people than social media. Facebook, YouTube, Pinterest, and even LinkedIn are all excellent options for marketing your products/services and expanding your brand. Call Net Success USA today to start your digital marketing campaign.