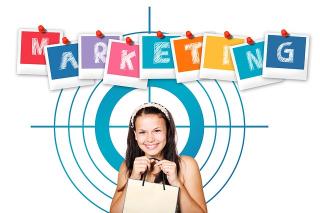 online marketing los angeles" />The COVID-19 has significantly modified the life and consumption patterns of everyone. Now, companies must rethink their communication and sales strategies, and online marketing is a great ally.
However, continuing to sell, generate leads, and build loyalty in these conditions is a challenge. That is why digital marketing tactics must be adjusted to achieve positive results. It is essential then, to understand what these changes are, and where you can get top of the line support for your online marketing in Los Angeles.
How Has the Consumer Changed with COVID-19?
Nowadays, the first thing you should take into account is the exponential growth of the use of social networks and digital platforms. According to Flat 101, online subscriptions have increased by over 30%. Besides, the use of Social Media for sports, video calls, and entertainment has increased significantly.
The firm also reports an increase in sales for sectors such as food, electronics, school purchases, and digital press. Companies in the other areas can still stay afloat, but they must rethink how they approach their digital communities.
What Are the Challenges of Today's Online Marketing?
With this new landscape, while no recipe is foolproof, some changes will bring positive results:
Communication
Your content strategy should be closer, more empathetic, useful, and realistic. You must offer information that helps your users without being opportunistic. Your current and potential customers will value your sincerity, and the verified data, which will help them get through this situation in a productive way. You must focus on the user, and emphasize them while increasing your branding. This will increase loyalty, and help the mind awareness on your behalf.
SEO
When researching keywords, be aware of these changing patterns. This will allow you to generate content that ranks very well. If it is well optimized, you will be able to increase the relevance of your brand, notably.
Social Media
You must maintain extraordinary community management. Remember that it is now the center of most of your current clients' and leads' lives. Using RRSS is a smart way to increase the community around your brand.
Campaigns
Take advantage of email marketing and generate updated campaigns on social networks. Remember always to add value to this new reality of your audience. The PPC campaigns that bring value are the ones that obtain the best results.
Ecommerce
If you don't have it yet, this is the ideal time to create your online store. Make it as easy as possible for your users to consume your goods and services. Be flexible and emphasize the use of all health and safety protocols in the face of this contingency.
Where Can You Get the Priem Assistance for Your Marketing?
If you want to adapt and succeed with the help of the best online marketing team in Los Angeles, you're in the right place. Net Success USA is LA's premiere online marketing company, and we are ready to support you. Let our team of experts tailor a plan that works for you and bring you excellent results. Be a part of our variety of successful clients. Contact us.