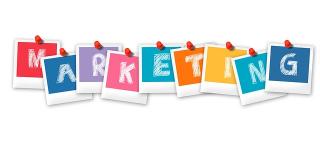 internet marketing los angeles" />Net Success USA is leading the way in Internet Marketing in Los Angeles. Most people don't have the time or training that's required to create, monitor, and optimize effective Internet marketing campaigns. That is why it's crucial to partner with an expert. However, you need an expert you can trust, who has a proven reputation, and is on the cutting edge of industry trends. Net Success is a growing Internet marketing company in Los Angeles, and we want your business. Here are some of the areas we can help your business grow online:
Come check out some of our services such ;
Web Marketing, Email Marketing, Search Engine Optimization, Email Marketing, Pay Per Click, Pay for Inclusion, Social Media Marketing, Article Marketing, Link Building and Brand Marketing.
We offer free consultations. We are not trying to push you into sales during our free consultations. Rather, we seek to understand your business and your goals. We will share our insights with you and give you an honest evaluation. We let you decide if a partnership with us is right, because nobody knows your business better than you do.
If a partnership with us is right for you, we will research your competitors and put together a strategy tailored to your unique business model. We create Internet marketing campaigns based on the industry you're in, rather than a "one size fits all" approach. After a marketing strategy is developed, we execute that strategy, increasing traffic and conversions on your landing pages. With a little bit of money invested up front, you can save money long-term by decreasing your need for paid advertisements. That's the power of SEO.
We've been providing excellent and reliable Internet marketing services in Los Angeles for years and have established our reputation amongst the best in the industry. We provide Internet marketing services to LA County, Ventura County, Orange County, San Bernadino County, Riverside County, and beyond. We serve the world, but at heart, we are an Internet marketing company in Los Angeles.
Our results are measurable. We will communicate your company's message to your target audience. We conduct all necessary research. We find out about the demographics, needs, and desires of your existing and potential clients. Our marketing mix will help you increase sales of your goods and services.
Unfortunately, like many other industries, Internet marketing is known for being sketchy. Most people don't know much of anything about Internet marketing, and hungry sharks are ready to exploit you and gauge your pockets. Internet marketing can be compared to the automobile repair industry.
Mechanics know that most everyday people know little-to-nothing about car repair. Hence, most will overcharge you, sell you services you don't need, and flatout lie to you. Every now and then, an honest auto repair company will emerge. They quickly gain the reputation of being honest and trustworthy, because they realize that they don't need to take advantage of people to do business. In fact, they do more business by being honest, because people are tired of being ripped off. That's Net Success USA. We are the honest and trustworthy Internet marketing company in Los Angeles.