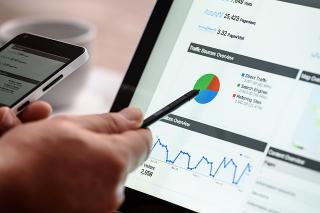 los angeles sem" />67% of American consumers state that they research the product or service before entering the brick and mortar shop or making an online order. Local SEO is an easy way for you to give prospective clients a chance to understand your business. We help you capitalize on every business niche and make both online and physical conversations.
How local Los Angeles SEM benefits your business
Make offline conversions
Free local advertising
Local adverts are incredibly beneficial to your business. The SEO connects your consumers on the search engine to your website. We can help you put up data that will guide the site visitors to your physical shop. Our SEM details include the address, phone number, and working hours of your store. Local SEM is easy to implement and will not cost any more than traditional advertising when you have the marketing team's practical assistance.
Local reviews
Local marketing will eventually pay for itself. The local buyers who review your business on Google and other platforms give you free advertisement to more people looking to enter the premises. You can encourage clients to leave reviews after an interaction to improve your probability of higher conversions. Net Success SEO proceeds to include social media marketing to get you closer to real interactions with the clients.
What is the local SEM?
Local SEM is anything we do on the Internet to improve the chances of promoting your physical business and making facial contact with consumers. SEM is relevant to small and large companies and will always get the business better visibility among clients. Local SEM is specific to the locality to have better access to the local customer base.
An example is including keywords to intensify your quality as the 'Los Angeles burger restaurant.' Our experts have several techniques and skills to improve your local ranking.
Tips on the best local SEM
Physical address
A big mistake of local SEM is excluding the physical address. Our marketing goals include authentic details of your physical store and the ethical route for quick access.
Include a business account
The business account is what will distinguish your business from similar competitors. The right profile will target the local audience with pictures and detailed company descriptions. We expand your profile by linking your firm's resourceful social media pages and links to helpful partners that boost your conversions.
Better linking structure
A strategic linking technique is vital in aiding proper architecture for the page. You can add relevant links to the site when we know the right inbound and outbound links that add quality to the business page. Our linking method is integral and attaches to any content in the product description, service page, blog post, or sales copy. High-quality backlinks are essential when they can attract traffic from robust platforms such as the following:
Local press
University campus
Business directory
Regional business organization
Sponsorship
Our firm helps you take pride in the small and local presence of your business. The vitality of local businesses is evident when we strengthen your presence on mobile and digital platforms. Get in touch with us support@netsuccessusa.com/Phone 1 (800) 736-0081 to begin your Los Angeles SEM implementation for the best marketing performance.