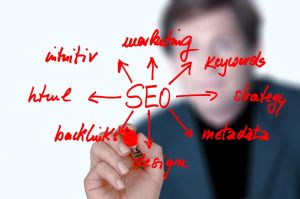 los angeles search marketing" />Digital evolution is not at its peak yet and will continue to evolve as marketers and technology developers find new loopholes for better performance. The tricky bit is how you can position your website and digital business to get the bets from Google marketing? The short answer is you must invest in the best Los Angeles search marketing tools to optimize the entire marketing process. The following notable trends position your business higher than your competition and allow maximum traffic and conversion rate.
How we improve search engine marketing
Use original content
A crucial piece of SEO is the content and keywords. In simple words, these elements should be original in creativity and structure. Our team emphasizes originality in all its content and makes sure there is nothing similar in any other area of the Internet before publishing it on your website. You can trust that every content we put out will add value to your brand, be authentic, and establish your authority among competitors and the entire industry.
Diverse SEO plugin tool
Can you use a plugin to perform your SEO tasks? The SEO plugin is a relatively friendly tool that boosts your skills to the next level and optimizes each page and website section with relevant keywords. The tool will help establish whether you have to use the right keyword enough times and in the correct format and spots. Our plugin has many features that are important for the page structure and content, so you can have an easy time promoting your business and asserting the proper authority.
Artificial intelligence
AI is changing how we do many things in life, including how we run digital marketing ads. This is because AI is an efficient way of determining the right keyword combination and can help in forming strategies that become disruptive and set the pace for other players in the same niche. Net Success is constantly looking for new ways to edit and improve its plugin; hence you can trust that the suggestions will be up to par with the latest trends and carry the potential to attract massive traffic and higher conversion rates.
Link building
Backlinks are essential in ranking websites; hence, you need a Los Angeles search marketing team that knows natural linking techniques to give your business an upper hand with search engine markets. Here are a couple of ways we ensure you have a robust backlinking structure:
Replicating high performing backlinks
Using your links in authoritative websites
Removing backlinks
Reclaiming forgotten backlinks
Adapting the right content
Mobile-friendly content
Long gone are the days when we focused on desktop marketing first and mobile-friendly marketing second. It is time for content creators to focus on the site's mobile-friendliness to align every other strategy with this platform. Our search engine marketing uses effective headlining, concise content, clear incentives, and, most importantly, a mobile-friendly design.
Search engine marketing is not as complicated as it sounds, but it does need expertise and experience to pull off a commanding presence. Contact us online or call 1 (800) 736-0081 to book a consultation to help you with a forward-thinking SEO strategy for your specific business.