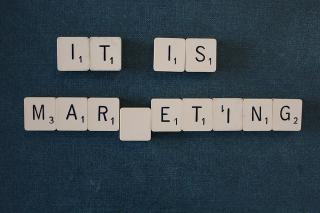 internet marketing los angeles" />Whether you have a small business or a larger enterprise, marketing can be a difficult hurdle to overcome. It can be challenging to know where to start, and there are some elements that are confusing or overwhelming. Something that works for one business might not be a good marketing decision for another. This is why you need to put a great deal of thought and effort into internet marketing in Los Angeles.
As with anything in the business and marketing world, there are different kinds of strategies that you should be looking into. The following are some smart tips that you can keep in the back of your mind when you are putting together your plan:
Establish Your Goals
Putting a plan in motion with a clear picture of your goals will help you to know what you want most out of your internet marketing funds. Are you looking for more traffic to the website or do you want to find more customers? Would you like to generate more product or brand awareness? Is it all of the above?
Formulate Your Thoughts
The bottom line is that there are lots of outlets today for people to choose from, so you need to be able to establish your authority for the products or services that you provide right out of the gate. It is essential that your efforts for internet marketing in Los Angeles will bring people to your website in hopes that you have the best knowledge or information for whatever their problems might be. A great way to tackle this is by consistently posting good content in your business blog that is informative and helpful to your customers.
Optimize Your Website
Merely having a website up and running is not going to be good enough if you are not updating it regularly. A website should never be neglected, so you need to check on it and make sure that it is optimized. Make sure that your website is easily found in the search engines, which starts with proper optimization to boost your rankings
Driving Traffic To Your Website
Once your website is fully optimized, you will then have to keep making sure that you drive traffic. There are plenty of options that you can choose from, including cross-promotion and bringing in links to your social media pages. This is where a great internet marketing company will come in very handy to make sure that you are checking all the boxes for making your website shine.
Our team at Net Success USA is here to help you have the global presence that you are looking for. We have experienced SEO professionals on staff who can listen to your needs and make sure that your website and internet marketing in Los Angeles are on point to give you amazing results. We can set you up with a free SEO audit and go over the best practices for getting you the rankings and website traffic you are looking for. All you have to do is get in touch with us to make the first step toward your internet success.
Net Success USA
1.800.736.0081
2945 Townsgate Road #200, Westlake Village, CA 91361