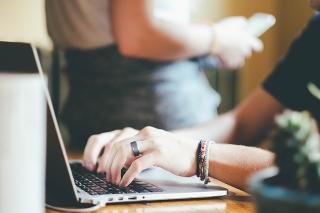 online marketing los angeles" />
For the best online marketing in Los Angeles, trust the online marketers that the online marketers trust. Net Success USA is Los Angeles's premier Internet marketing firm helping Californian's get the best bang for their marketing bucks. We have the training, the skill sets, the knowledge, and the experience to turn any online marketing campaign into a net success. We are the perfect choice for Los Angeles clients looking to expand their brands, gain more leads, and convert more customers online.
Because we are a local online marketing firm in Los Angeles, we understand your business needs on a personal level. We understand your niche and industry. Most importantly, we understand local markets and the specific audience you wish to target. Therefore, we get the results that our competitors only can promise.
SEM in Los Angels
The most common form of online marketing, aside from social media marketing, is search engine marketing (SEM). Of course, SEM involves search engine optimization (SEO) and paid search ads, also commonly referred to as pay-per-click (PPC). By themselves, both SEO and PPC have tremendous potential to bring clients noted results. For sustainable results, however, SEM works best when SEO and PPC are used together.
SEO can give you the incremental boost the search engines want to see to rank your website higher for your targeted keywords. SEO can also help you stay on top once you get there. PPC can give you instant results, but those results tend to taper off rather quickly once the PPC campaign is stopped. That's why we recommend using both simultaneously.
Social Media Marketing
Everybody is on Facebook today, and for some businesses, Facebook can still be quite profitable. It depends on the industry mostly. However, there is one social media platform that is often overlooked, even though it is the king of online marketing lead generation. Do you know what that platform is?
The answer is LinkedIn. If you're not on LinkedIn, you need to be! You are potentially leaving thousands of dollars, tens of thousands of dollars, or more on the table each year by not being on this lead generation powerhouse. Of course, LinkedIn lead generation campaigns must be managed correctly to see results, and you must have an established product or service already. Net Success USA is the premier company offering online marketing in Los Angeles for LinkedIn. LinkedIn is like the executives' Facebook. So what are you waiting for!? Are you ready to harvest the power of LinkedIn!
Contact Net Success USA
If you're ready to get more out of your marketing budget, then give us a call. We provide online marketing in Los Angeles that's tailored to the specific needs and goals of each client we work for. Of course, there are many other types of online marketing out there, such as email marketing, PR marketing, affiliate marketing, and more. Our team of digital marketing experts can handle any online marketing job professionally, timely, and affordably. Give us a call for a free consultation today.