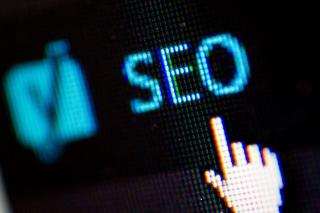 For a Los Angeles SEO team that works both for you and with you and delivers the results it promises, consider partnering Net Success USA. We're Los Angeles's premier SEO firm, specializing in driving traffic and converting leads for our clients. The benefits of having an SEO team on your side are seemingly limitless for all the practical reasons that having a team is better than having one or two people. Plus, since SEO has many different parts and moving components, it is good to have a team working on your SEO campaign.
What is SEO?
When most people think about SEO, they think of keywords. Notably, they think of keyword research and keyword-rich content creation, which can be challenging and time-consuming enough. However, keywords are only a small part of good SEO today. As SEO continues to evolve, keywords are becoming less and less important. Sort of.
How Important are Keywords in an SEO Campaign?
Your site will determine which keywords are best for you. For example, if your site is already a strong authority site with tens of thousands of visits each month, and you want to get from fifth place in the rankings to first place, then short keywords might be best for you. However, if you are the owner of a niche site, then your keywords will be much longer and much more targeted. Also, the nature of your website, as well as its content, will determine whether your keywords should be 'information' keywords or 'buying' keywords.
Keywords will always be at the core of good SEO. Finding the right keywords for your site and knowing how to use them correctly will always be important. However, because so many people have gamed the search engines over the years with keyword manipulation, the search engine algorithms have adapted accordingly. Search engine algorithms today are much smarter than they were just a year ago, let alone 3, 5, or 10 years ago.
Focus on Adding Value, not on Being Successful
With SEO today, content is key! That is why we provide our Los Angeles SEO clients with a full-fledged dedicated SEO team. This includes content creators, website developers and designers, link-builders, and other important team members. Having one person to oversee your SEO campaign means that they will do everything by themselves. When you have a Los Angeles SEO team in your corner, no stone is left unturned, and the results of your SEO campaign will be more comprehensive.
Today, solving a problem for a visitor or giving them some sort of value is what matters more than anything else in successful SEO campaigns. The search engines have been designed and are always changing to give the user what it thinks they're looking for. Rather than manipulating the search engines, simply give them what they want:
A good, clean, easy-to-navigate website
Proper content structuring
Excellent content
Videos and images
A responsive site and
Value, value, value
To learn more about SEO or to get a professional Los Angeles SEO team in your corner, contact Net Success USA today.