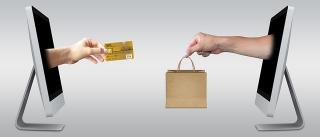 Nowadays the digital age has changed the way companies reach their customers. In fact, in today's market 52% of companies receive a significant amount of customers via Facebook, and 43% by Linkedin. That's why having a good online presence is not enough. It is essential to develop a solid Internet advertising strategy to stand out in the industry and make conversions and profitability.
Faced with this challenge, the wisest thing to do is to count on the specialized services of a top-notch Internet advertising company. However, many business owners still think that this is an unnecessary expense. It is therefore essential that you know the powerful reasons why having a top Internet advertising company in Los Angeles is crucial.
5-Top Reasons to Hire a Top Internet Advertising Company in LA
Increase Conversions
Whether you are a small business or a large corporation, you need to sell, and to do that you need customers. A leading Los Angeles Internet advertising company will design advertising campaigns that will increase your online visibility. Not only will this increase the community around your brand, but the audience will improve in quality. You will progressively attract more qualified leads, which are people with high purchase intentions for your products or services. It will be easier to convert people's interest into sales, and you will also be able to design complementary strategies together with the agency that will allow you to build loyalty with both new and current customers.
Greater Creativity
Although you may have clear ideas about how you want to promote your products/services, having the point of view of a specialized agency will enrich your digital advertising strategy. Remember that specialized professionals are aware of the latest market trends and will be able to guide you towards the most effective tactics to attract customers. They will be able to thoroughly analyze your markets and target audiences, and redesign the messages to be addressed in the campaigns to increase their effectiveness.
Resources and Tools
To reach high effectiveness of digital advertising campaigns, it is essential to use some technological tools. It is vital to have full mastery of applications such as Google Analytics, Search Console, Facebook Ads, Google Ads to do successful campaigns. The specialists of the top agencies will be able to apply their experience to get the most out of each of these tools so that you can achieve remarkable results in each campaign you launch. Also, if you need to use a paid solution, the best Internet advertising agencies have them, so they can use them without any extra cost for you.
Customization
Achieving high-impact campaigns that deliver results is no simple matter. There is a variety of ready-made formulas on the Internet for business owners to adapt to their needs, but generally, the results are few. A specialized agency will be able to design tailored advertising strategies that meet your specific needs, and that pursue the particular goals of your business.
Cost
Building a team of in-house Internet advertising specialists represents a significant cost, which you probably can't afford at this time. On the other hand, by hiring a top agency, you will enjoy the services of the best digital advertising professionals at a fraction of the cost.
Trust the Best!
If you want to take your company to the forefront with the greatest Los Angeles Internet advertising company, you're in the right place. Net Success USA is the fastest-growing Internet marketing company in LA, and we are ready to give you world-class service. Contact us.