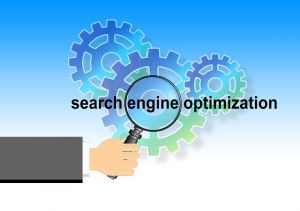 los angeles web marketing company" />You may require the services of a prominent Los Angeles web marketing company to generate relevant leads. Driving organic traffic to your brand's site can cultivate consumers' interests to promote a growing client list.
The importance of organically creating a steady flow of leads cannot be stressed enough for new and growing businesses. Even established enterprises must funnel leads through stages to create loyal customers for the future. For any business to survive and compete in today's modern market, a stream of potential clients is essential.
Search engine optimization strongly connects with lead generation techniques and strategies. While SEO focuses on increasing the flow of web traffic to your site, lead generation has a primary mission of maintaining a balanced customer base. Search engine optimization strategies can effectively boost the number of leads generated through online marketing strategies.
Straightforward efforts can efficiently utilize search engine optimization techniques to boost the generation of relevant leads. A website audit provides detailed information regarding the performance of your brand's webpages. Multiple online tools offer in-depth analytic data that measures server responses and productive activities.
Optimizing Web Content for SEO to Organically Generate Leads
Content reigns supreme in the digital world because information rules the world. Optimizing industry-relevant content that engages web users can boost the chances of converting leads into sales. Generating irrelevant traffic will not increase the number of leads achieved by your brand. Posting unrelated SEO optimized content on your website may offer short term traffic boosts, but the average number of generated leads will likely drop significantly.
Niche related content with long-tail keywords can develop a digital buzz for your brand's site. A web user might necessarily have an initial interest in your products, but they can gain crucial information from your site.
Driving more traffic to your site dramatically increases the chances of funneling leads and converting sales. Generating leads through search engines is not a new practice in digital marketing.
Why Generate Leads Using Search Engines?
Search engines are the gatekeepers of the internet and can determine the online success of your brand. Lead generation and search engine optimization operate together to build the potential of a specific brand.
If your website ranks high in search engine results pages, consumers are more likely to interact and engage with your brand. Search engine marketing and optimization strategies can implement long term growth for new and established businesses.
Regularly presenting fresh and optimized content presents challenges for businesses of all sizes. Reaching a wider audience through ranking high in search engine results can push web users to transform into potential leads. Achieving the highest level of success involves digital marketing campaigns that utilize the benefits of search engine marketing strategies and lead generation techniques.
Why Backlinks are Vital for Online Exposure
Backlinks help web pages link together to improve a page's online visibility and credibility. Backlinks rank as one of the most significant search engine optimization components, as it helps draw new leads and enhance organic expansion. Backlinks allow website owners to take advantage of the reputation of the corresponding website.
Brands can gain web authority and consumer trust through the use of backlinks. Lead generation takes on many forms, but web marketers are encouraged to combine potential strategies.