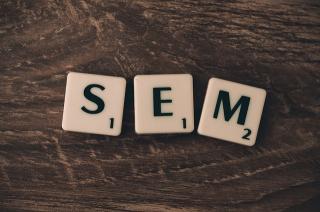 Net Success USA is a Ventura website search marketing specialist. Our job is to make your website stand out so as to attract more traffic and to see that traffic convert to paying customers. Of course, when it comes to search marketing, there is search engine optimization (SEO) and pay-per-click (PPC). PPC is Google's form of paid search engine advertisements, but Bing and Yahoo also have their own paid search engine ads. But before we get into the details of quality search marketing, we need to cover the basics.
Keep Your Search Marketing Efforts Simple
Ventura website search marketing is all about giving local search engine users a better experience than what your competitors give them. While other companies go into great detail and get all scientific about how to manipulate search engine algorithms, the best results come when excellent content creation is the focal point of a search marketing campaign. This means that you should start with the basics.
It All Starts and Ends with Web Design
If you're thinking about SEO, PPC, or both, you better have an excellent website first. If your website looks amateur or unprofessional, the best search marketing efforts will not help you because you will lose your visitors as fast as you gained them, and the search engines will take notice that people are bouncing off your Web pages immediately. This will actually be detrimental to your SEO endeavors in the long-run. So, please, take heed!
Poor Content Will Destroy Your SEM Efforts
In addition to displaying a stellar website, your content must solve a problem for the user. It must be compelling, and it must add value. Poorly written content either created by you or by someone who you outsourced your content creation to, will kill your search marketing campaign. When you partner with Net Success USA, we'll perform an audit of your website and help you create a plan based on our analysis. This may include a new website, a website makeover, and or new and ongoing content creation.
Using SEO and PPC Together for Optimal Website Search Marketing Results
Once we've covered the basics, then SEO and PPC can be used to drive new traffic to your website or Web page. SEO is a long-term search marketing strategy that requires a commitment. It takes about nine months after you publish a piece of content for it to reach its final rank in the search engine results. Paid advertisements are a great way to gain search marketing traffic within a matter of days or even hours. We recommend using SEO and PPC together for the best results.
Net Success USA is Here to Help
For help understanding all of this, or to inquire about our Ventura website search marketing services, give us a call or send us an email. We customize our search marketing campaigns according to the needs and goals of each client we serve. Many companies use a one size fits all strategy, but that is why Net Success USA stands out.