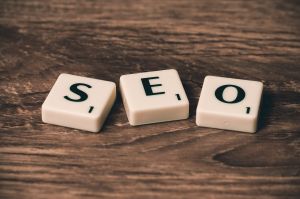 We Want to Be Your Los Angeles SEO Team
It's not easy for a website to get noticed these days. Even a super exciting site with lots of pertinent information may be overlooked unless it ranks highly on search engine results pages, or SERPs. Other aspects of online visibility matter, as well. Hyperlinks, page titles, meta tags, keywords and content all factor into a website's popularity. So, it stands to reason that your website will benefit when a savvy Los Angeles SEO team manages optimization.
When search engines as we know them first came upon the scene, it was the final years of the 20th century. Personal computers were big, but not as big as the basement-sized machines of just a few decades before. The Internet was booming, and people used whatever tactics they could think of to make web surfers find and land on their webpage. Some of these tactics, such as spamming a page with keywords, are no longer attractive to search engines. Google is smarter than ever before, and spam can get you banned from search results entirely. You want to rank highly, but you've got to do so in a way that attracts organic attention.
A great Los Angeles SEO team understands how to derive keywords that people use when they are searching for your sort of product, service or information. Inbound and outbound links can also serve to drive traffic to your web pages. Meta tags, page titles and keyword-rich textual content are also crucial to your SE ranking. When Net Success USA manages your search engine optimization, you can relax and enjoy the results.
Three pre-optimization steps
Before a Los Angeles SEO team puts your optimization in place, your current website needs to be analyzed. Visible text and code needs to be reviewed to ascertain your positioning for the search engines and the optimizer will also compare the amount of code you have compared to text. Prioritized keyword nomination is also important to pre-SEO, explains Entrepreneur magazine. Thirdly, analysis of content keywords and current search engine ranking of competitive websites can help the team to enact an effective SEO strategy that places your website at or very near the top of the first search engine results page.
If the above sounds complicated, don't worry. Yes, SEO involves complex strategy, and not every so-called Los Angeles SEO team does what we do as well as we do it. So, we are perfectly willing to analyze your existing website for no charge whatsoever. We are that confident in our ability to transform your low-performance pages into web destinations that rank highly with Google, Bing, Yahoo and other search engines.
What in the world are you waiting for? The sooner you call us, the sooner we can get your optimization strategy started. Tell us the URL of the webpage you want us to analyze. Give us your contact info so that we can talk about the results of your SEO score. We are Net Success USA, and we'd love to be your Los Angeles SEO team.