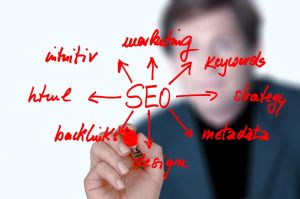 If you have a website and you would like to ensure you get the views that you need, then you may want to look into Ventura website search marketing. For anyone unaware of search marketing, this is a tactic that you can use to boost your online traffic, and overall presence by using a combination of paid and unpaid strategies throughout the various search engines.
It is all about learning how Google and the other search engines determine who gets the top spots within their rankings. When you work with a team that understands search marketing, and you embark on a smart campaign, you will have the ability to get your website up there where you would like it to be.
You will generally find that search marketing is something split into two major categories, which includes:
PPC - which stands for paid advertising or pay-per-click. This is the way to go about higher rankings with the help of paid tactics.
SEO - which stands for search engine optimization. This is a way for you to use unpaid tactics as a way to boost your rankings.
Is Search Marketing Important?
With millions of people looking online to search for various products and services, it is important that you have your website up there in the rankings. Many people do not like to go past the first couple of search results, so the higher your website is ranked, the better. Ventura website search marketing is a great strategy for any business that would like to see gains while also growing their company.
PPC
With pay-per-click advertising, the advertisers tell Google the search terms where they would like their advertisements to show. Google puts up their ads and then only collects money once someone clicks on the advertisement and goes to their website. This is where the term pay-per-click comes from. The amount that the company pays is referred to as cost-per-click (CPC).
SEO
With search engine optimization, you gain presence without using paid efforts. These are ads that appear, organic results, that will be located under the paid search advertisements. Google and other search engines will find the organic listings by sweeping or crawling the internet, taking the text found on your website into consideration for rankings.
If you would like to be sure that your website is getting the traffic that you need, it is always going to be a good idea to find the right company to help you with search marketing. Even if you have an in-house team that is familiar with some of the ways that rankings work, you will not have the manpower dedicated to making constant changes to keep up with the algorithms. This is where a team like Net Success USA can help.
If you are looking for reliable Ventura website search marketing, we would love to talk with you about your website and your goals. We can set up a time for you to have a no-risk consultation so that we can learn all about your business and what you are currently doing to try to keep your website listed in the top portion of the search engine rankings.