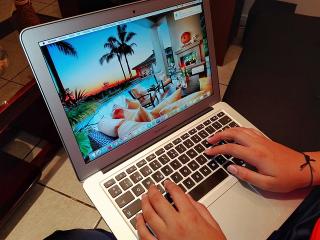 Internet marketing has taken center stage in the world of advertising. Many businesses now use it to boost sales and improve their performance. It is a very reliable form of marketing because it produces tremendous results.
However, internet advertising comes with many new concepts like SEO, social media marketing and the use of keywords. All of these new concepts may be difficult to understand if you are new to internet advertising, that is why you need the services of a Los Angeles internet advertising company. Here are a few reasons why these companies are important to your business.
1) They have experience and know the right tools to use.
Internet marketing helps to grow a business, but if not properly employed, it may end up ruining the business. Everybody wants to make use of the internet to market his products, but not everyone has the right tools. A Los Angeles internet advertising company has experience in internet marketing. They know the right tools to use, they know how to make your online presence better. That is why you need them.
2) Help you capture the online market
If you do not have a website or you have one that is not managed properly, you will not be able to capture the online. But if you employ the services of a Los Angeles online advertising company, they will help you to develop your website, update it and also run it properly. Apart from this, they will also develop and handle your different social media platforms like Facebook, Instagram, and Twitter. When they develop these platforms, it will provide you with new opportunities to get more people to opt for your product or service. There is a whole market out there on the internet; these companies will help you get to them.
3) They upgrade your competitive edge
These online advertising companies monitor online trends; they also monitor the social media activity of your competitors. With this information, they help to structure your online advertising so that you can become a threat to your competition. What kills online presence is backwardness, like if the information you provide is outdated or your website is slow and ancient.
Also when your social media handles are not always active, these things can make people lose interest in your business. But with the services of a Los Angeles internet advertising company, you do not have to worry about all of that. They help keep you current and competitive.
4) Gives you time to focus on other things
Running a business entails many things, advertising is just one bit of it. So if you get the services of an advertising company, it gives you more time to focus on other areas of the business. However, if you do not hire them, you will end up stressing yourself. This is because you will be trying to maintain social media presence and also run a business. Save yourself the stress and get a good Los Angeles internet advertising company.