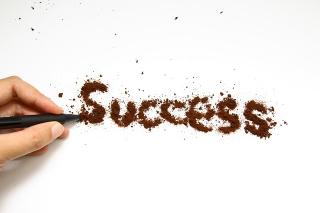 los angeles web marketing" />
Net Success USA is a Los Angeles web marketing team that specializes in search engine marketing. We help entrepreneurs, local LA businesses, and individuals to get found by more people online. By using tried and proven online marketing strategies and concepts, we can do the same for your business. Contact Net Success USA today if you would like to arrange a free consultation. We'd love to sit down with you and discuss your web marketing goals, time frames, and budget. We can put together a customized web marketing plan that works for you.
Why Do I Need Web Marketing Services?
If you want to get whatever it is that you sell to more people, then you need marketing. In today's landscape, web marketing is the only viable and sensible marketing channel. Traditional marketing is a dying beast, one that will never be vibrant again. Of course, by "traditional marketing," we are referring to TV, radio, and print, which are extremely expensive and minimally effective anyway.
With a robust web marketing campaign, our efforts may reach fewer people than they would with traditional marketing, but we'll reach more of the right people, and that is what is truly important in marketing! With just a fraction of your traditional marketing budget, we can locate your target audiences, create advertisements, and get your messages to the people who are most likely to be interested in what you offer. That's the power of web marketing - get better results with less money! It almost sounds too good to be true, but it's not. Just ask around.
Why Do We Specialize in Search Engine Marketing?
Everybody uses search engines to find what they are looking for online. Not everybody checks their email every day, and not everybody is active on social media all the time, but everybody online uses search engines frequently. More importantly, people use search engines to find products and services that they want to buy, whether those purchases be in-store or online. This is why Net Success USA is a Los Angeles web marketing agency that specializes in SEM.
To be clear, we use SEO and PPC to help our clients get found through search engines. How does this work? SEO takes time - sometimes, many months - to begin bearing fruit. On the other hand, PPC campaigns can begin driving traffic to web pages right away, often on the same day that they are implemented. When used together and managed properly, PPC and SEO can be a very consistent driver of quality leads to your business online.
Contact Net Success USA
If you would like to explore our Los Angeles web marketing services further, start the conversation today. Net Success USA can help you achieve your goals and improve your bottom line with online marketing. We use tried and proven web marketing tactics that are what hat in nature to get our clients found in the SERPs. Let us show you why Net Success USA has become the #1 choice for marketing for businesses in LA.